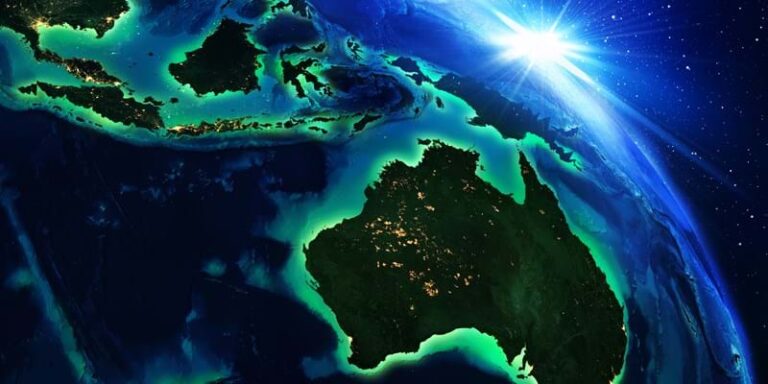 Wood Mackenzie study says right blend of carbon price and policy can deliver 2C world
LONDON/HOUSTON/SINGAPORE: Wood Mackenzie's inaugural Energy Transition Outlook, released today is a challenge to industry and world leaders. Without bolder action, the global consultancy's analysis concludes that the world will miss the sustainability goals set out in the Paris Agreement.
At the present rate of progress, Wood Mackenzie's analysis indicates the world is on a 3C – not 2C – warming trajectory.  Prakash Sharma, head of markets and transitions, Asia Pacific, said "Wood Mackenzie's analysis is based on the premise of scalability: how can countries meet rising energy demand and fulfill sustainability objectives at the same time? Much more needs to be done around zero-carbon policy, investment and market design for a 2C world to take hold. This is the scalability challenge we see."
He added: "Our outlook is unique because Wood Mackenzie looks at fundamentals, taking a bottom-up, asset-based, investor-led approach. The analysis pushes technologies, costs and adoption rates as much as we think can happen, given the investment inertia already embedded within markets."
David Brown, Head of markets and transitions, Americas, said: "To reach the 2C goal, zero-carbon energy needs to account for 40% of the total energy mix by 2040, compared with just 15% we forecast in our Energy Transition Outlook.
"In context, zero-carbon energy contributed just 10% to global demand last year. Of this, 8% was supplied by nuclear and hydro, and 2% by solar and wind plants. Yes, policy is becoming more supportive in some markets – the UK just legislated an economy-wide net-zero carbon pathway by 2050 – but other large, energy-dense markets have made little to no progress."
He added: "Each sector of the global economy has its own, nuanced set of decarbonisation challenges to address. "For example, the power sector produces 35% of total emissions. These can be reduced with more solar and wind, and the longer-term aspiration of achieving 100% renewables will be possible once long-duration energy storage is cost-effective and scalable. "But right now, the most developed markets are on course to reach just 50% renewables by 2040. Several constraints – current technologies, design rules, as well as costs – mean that markets have to turn to gas or coal plants to meet demand."
Sharma said that 25% of emissions come from the road transport sector. Electric vehicles (EVs) make up just 2% of current light vehicle sales, and though it will take time, Wood Mackenzie expects EVs share of the market to expand rapidly over the next two decades.
He said: "It's harder to envisage a quick progress in sectors such as steel, cement, heating, aviation, shipping and chemicals, which account for 40% of emissions. This is because either the alternative is significantly more expensive, or the technology needed to decarbonise those sectors is not yet proven."
Scalability also has implications for energy demand and supply. Brown said: "We forecast global energy demand will increase from 13 billion tonnes of oil equivalent (toe) in 2018 to 16 billion toe in 2040. Given the challenge of expanding a zero-carbon energy system, we believe it is likely that coal, gas and oil will still contribute around 85% of primary energy supply by 2040. This is a real concern if we are to meet the 2C goal."
This also raises questions about future capital investment in energy. Sharma said: "In the short run, we worry that uncertainty is leading to underinvestment today, which means we could have a supply shock in the coming decade. "We will need continued investment in fossil fuels for some time – around US$1.35 trillion through to 2030. Many of these investments will have project lives of 20 years or more. "The problem for investors is that the risks rise over time – the energy mix is shifting slowly now, but the rate of change will accelerate away from fossil fuels in the 2030s."
The key for investors will be price signals to drive investments towards faster decarbonisation. Net zero guidelines are a positive step, but more clarity is required to ensure returns. "Wood Mackenzie believes carbon pricing, investments in carbon capture and storage and renewables-based hydrogen technologies are three concrete steps needed to step up efforts towards a 2C pathway," Brown said. "However, we also need governments to show the political will to craft effective legislation that incentivises innovation. This is vital. It needs to be done, and done soon."