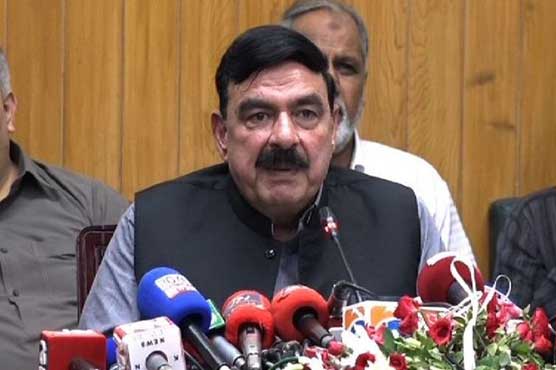 LAHORE: Railways Minister Sheikh Rasheed Ahmed said on Saturday the agreement regarding the construction of the Main Line-1 (ML-1) was expected to be signed in October.
Addressing a press conference at the PR headquarters, he said the prime minister had assured him that the Planning Division would soon complete its work on the ML-1, adding that the agreement with China for the uplift of the main-line (Karachi-Peshawar) would be signed in the next month.
He said the department was ready to give its track to the private sector, provided that the private parties promise Rs36-40 billion revenue to the department.
The minister claimed that the train schedule system was improving and within 7 to 8 days, the schedule would be regularised across the country.
He said that no new passenger train was under consideration until the arrival of new coaches; however, the feasibility of new routes was being conducted at present.
"Trains in which occupancy is less than 40 per cent of the total capacity can be stopped," he stated, adding that the freight and land of the department would remain in focus in the upcoming year.
To a question, he said that a summary for the appointment of PR's new chief executive officer had been forwarded to the authority.
PR CEO Aftab Akbar would retire on Sept 15.
Earlier this month, the railways' minister had said that a memorandum of understanding (MoU) was likely to be signed with South Korea for the uplift of Main Line-2 (Kotri–Attock).
Talking to media at the Cantt Railway Station, he had said that he was personally inspecting the railway tracks of ML-1, 2 and 3.
"Railway passengers have been increased to eight million. The target of ten million passengers would be achieved by increasing the number of trains from 138 to 150. Freight trains would be increased to 16 in order to generate more revenue," he had maintained.