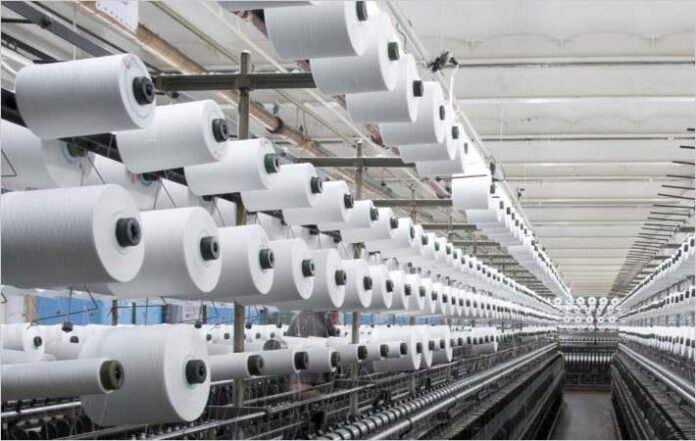 LAHORE: Task Force on Textile Chairman Ahsan Bashir said on Wednesday that a comprehensive textile policy to increase the country's exports to $26 billion by 2024 would be finalised by December this year.
Talking to media at the All Pakistan Textile Mills Association's Punjab office, the newly-appointed chairman said the share of Pakistan in the $450 billion world garment exports is 1.5pc which needs to be increased through investment in the garment sector.
Adviser to Prime Minister on Information Firdous Ashiq Awan, APTMA Chairman Gohar Ejaz, APTMA Punjab Chairman Adil Bashir and a large number of textile millers were present on the occasion.
"The exports can never touch the magical figure of $50 billion unless Pakistan promotes and develops its small and medium (SME) sector," said Bashir, who was also the former chairman of APTMA. "The task force will focus on facilities and incentives to attract investors to this sector."
He said APTMA has been a proponent of documentation of the economy, as running a business without documentation would be difficult in the future.
The task force will also work on the development of genetically-modified cotton seed in collaboration with the government.
APTMA Chairman Gohar Ejaz on the occasion appreciated Prime Minister Imran Khan for appointing former APTMA chairman Ahsan Bashir as the chairman of the Task Force on Textile and hoped that the task force would ensure consistency in the government policies towards businesses.
"As a result of the progressive policies and personal interest of the PM, especially through the provision of regionally competitive energy tariffs, the textile industry has become viable after a gap of 10 long years," he added.
The APTMA chief said the textile industry has witnessed a record 26pc growth in quantitative terms. "This is not directly reflected in the dollar amounts due to a substantial worldwide decrease in textile prices. But if this increase in quantity was not achieved, the exports would have been less than $8.5 billion," he stated, adding the the international prices have recovered now.
He said the industry was thankful to the prime minister for having taken personal ownership and stewardship of the industry and for chairing over a dozen meetings with the industry during this year to resolve their issues.
Meanwhile, the Advisor to Prime Minister on Information Dr Firdous Ashiq Awan congratulated Gohar Ejaz for increasing the volume of textile exports, saying that the prime minister has himself stepped forward and ensured ease of doing business to promote business activity in the country. "The PM has given a new life to the textile industry."
She said the textile sector growth is an answer to those who ask that what the government has done for the promotion of domestic industry.