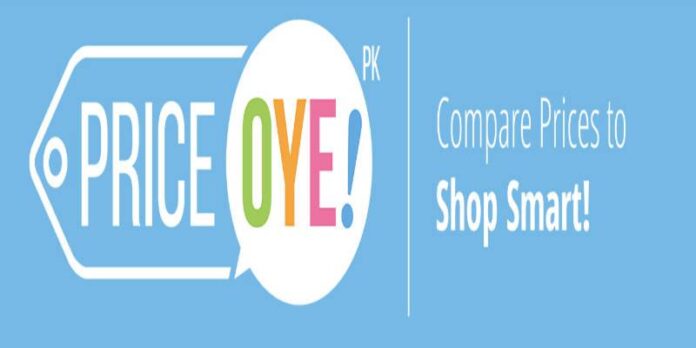 PriceOye has claimed to have successfully raised $450,000 in seed funding from a consortium of Pakistan's most respectable names in the VC industry, said a company press release on Sunday.
The round was led by Fatima Ventures. Artistic Ventures and Kinetico also participated in the round. The funding will help PriceOye grow and help more online shoppers save both time and money.
PriceOye is Pakistan's largest eCommerce aggregator with over 73% market share in the eCommerce aggregation space of Pakistan. It is making online shopping easier by creating an intelligent platform which helps consumers quickly make their next purchase at the best possible price from a trusted store while meeting their personal tastes and requirements. 
"We are solving a definite problem for online shoppers," says Adnan Shaffi, co-founder and CEO of PriceOye. "An overwhelming majority of shoppers make up their mind after visiting at least three different online stores. We've designed PriceOye to need for gathering important information on your next purchase."
Adeel Shaffi, co-founder & VP Engineering said: "What you see today is just 5% of our  grand vision for PriceOye. Businesses are just starting to tap into the potential of ecommerce in Pakistan. Shopping comparison will grow as e-commerce grows – the signs for which are extremely positive. We are incredibly excited to be a part of it!"
"In our experience, price comparison platforms become very relevant as the eCommerce market grows. They become instrumental in driving consumer decisions which becomes extremely important to all the eCommerce players. We truly believe that this is the winning team and we are proud to be investing in PriceOye," said Ali Mukhtar, CEO of Fatima Ventures.
When asked about PriceOye's growth, Ahmed Javed, Director Artistic Ventures said, "It definitely is a testament to the hard work put in by the founders and the entire team. But at the same time I think it represents the enormous growth potential that the company has and with the vast untapped market that we have PriceOye is really set on its path to grow from here on."