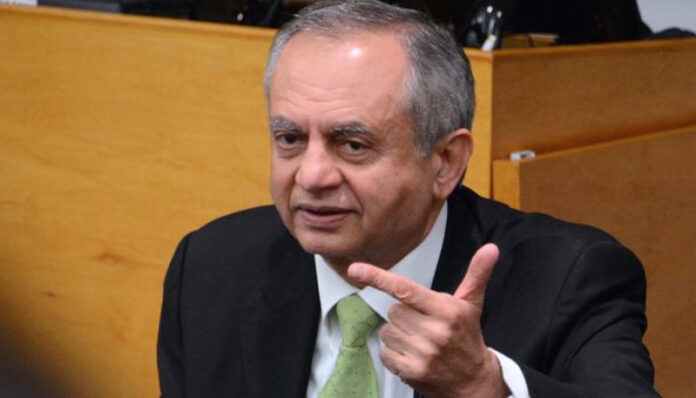 ISLAMABAD: Prime Minister's Advisor on Commerce, Textile, Industries and Production and Investment, Abdul Razak Dawood has reportedly held National Accountability Bureau (NAB) responsible for not getting good quality private professionals for public sector entities, reported Business Recorder.
According to sources quoted in the report, the advisor took this stance at a meeting of federal cabinet held on October 29, 2019 presided over by the Prime Minister, Imran Khan. 
He stated that the Ministry of Commerce was unable to find good quality professionals for the position of chairmanship of State Life Insurance Corporation (SLIC) due to aversion of private professionals from public sector jobs because of the NAB factor. On August 8, 2019, addressing a press conference, Abdul Razak Dawood had stated that actions of NAB are an area of concern and he has raised this issue with the Prime Minister.
During the meeting, Imran Khan highlighted certain pending matters including finalization of alternative energy projects involving the World Bank funding, reconstitution of the National Information Technology Board (NITB) and appointment of Chairman, SLIC, which is also on the active list of privatisation.
During a discussion, the Minister for Power clarified that necessary action relating to alternative energy projects was in hand and an Alternative Energy Development Board (AEDB) meeting had also been scheduled, claimed the report.
The Minister for Information Technology & Telecommunications stated that the requisite action in terms of reconstitution of NITB had been completed and would be submitted for approval of the cabinet shortly.