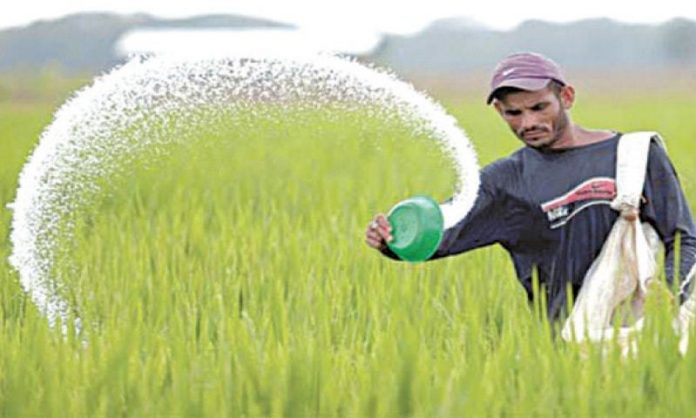 LAHORE: Pakistan has an exportable surplus urea manufacturing capacity of almost 20 percent above the local demand of 5.8 million tons, presenting an excellent opportunity to earn up to $250 million in foreign exchange, industry officials said on Wednesday.
Industry officials quoted in The News observed that improving the utilisation of these facilities by providing them with Re-Gasified Liquefied Natural Gas (RLNG), the country had been able to build up urea inventories of 900,000 tons.
At present Pakistan suffers from precarious balance of payment situation. Its exports are too paltry to finance imports. Though, remittances are reasonable, meeting debt service obligation has got out of control, the media report says.
According to the report, while boosting exports may not be easy, one industry stands apart in terms of its ability to support the cause and that industry is urea manufacturing. Through production of one million tons of exportable urea, the industry is well poised to fetch $250 million per annum for the country, at the least.
For any other industry, developing such capability will require significant outflow of foreign exchange for capital investment and substantial time.
In a recent meeting in Beijing, Haroon Sharif, former minister of state and chairman of Board of Investment had said Pakistan-China industrial cooperation should focus on technology transfer, textiles, agriculture, and Information Technology sectors.
According to the China Customs, the total import volume of urea has increased by 41.95 percent in 2018 from previous year. This turns out to be great opportunity to export Urea to China. Other countries across the region can also be targeted to boost exports of Pakistan, the report claims.
Reportedly, the nameplate aggregate capacity of urea manufacturers in Pakistan is 7 million tons. At present, urea production on locally available indigenous gas hovers around 5.5-5.8 million tons, enough to meet the local demand.