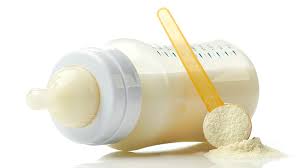 KARACHI: The ICI Pakistan Limited has announced that its subsidiary NutriCo Morinaga Private Limited has commenced commercial production of infant formula products with an investment of over Rs5 million.
This was announced in a notice sent by ICI Pakistan Limited to the Pakistan Stock Exchange (PSX) the other day.
The notice said, "ICI Pakistan Limited is pleased to announce that effective from January 10, 2020, NutriCo Morinaga has commenced commercial operations of Morinaga infant and growing up formula products at its manufacturing facility in Sheikhupura, Punjab."
The facility possesses the capacity to produce 12,000 tonnes of the formula products per year.
NutriCo Morinaga, which was inaugurated on September 20, 2019, is a joint venture of ICI Pakistan, Morinaga Milk Japan and Unibrands Private Limited.