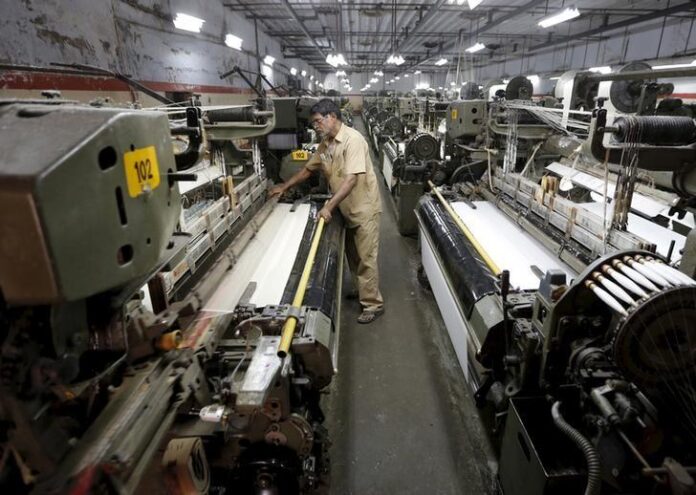 LAHORE: Prime Minister Imran Khan will approve the country's long-term textile policy upon his return from Davos, sources in the Ministry of Commerce and Prime Minister Secretariat confirmed on Saturday.
PM Imran Khan would leave for a three-day trip to Switzerland where he would attend the World Economic Forum (WEF) on January 21. On the sidelines of the event, he would also invite foreign investors to take advantage of business opportunities currently available in Pakistan.
"Once the PM is back from Davos, he will approve the long-term textile policy," a senior official at the MoC told this scribe. "It will be a huge breakthrough for the textile and export sectors of Pakistan; it will help us achieve the $50 billion export target by 2030."
According to sources, Adviser to Prime Minister on Commerce Abdul Razak Dawood recently held a detailed meeting with the officials of Task Force on Textile in Lahore to discuss the key features of the policy.
Chairman of Task Force on Textile Ahsan Bashir, along with members Hamid Zaman, Aamir Fayyaz and Khuram Mukhtar, was also present on the occasion.
The policy components, including energy, cotton, man-made fibre (MMF), dyes & chemicals, subsidized credit, non-traditional markets, role of women, youth skills development & entrepreneurship programme, water tariff, duty-free import schemes, taxation, sales tax and rate of refund, sustainability, marketing, infrastructure, logistic performance, bankruptcy law and stock exchange listings for the textile sector were discussed in detail during the meeting.
The Power Division's withdrawal from providing electricity at regionally competitive rates of 7.5 cents/kWh to the export sector was also deliberated and it was decided that the issue would also be taken up with the prime minister and the relevant ministry.
The participants further discussed the measures to be adopted to ensure its implementation once the textile policy approved.
It is pertinent to mention that competitive energy pricing is one of the major components of the long-term textile policy, which is prepared by the task force in collaboration with all relevant stakeholders.
PM Imran Khan, during his first 100 days of rule, had announced 7.5 cents/kWh (all-inclusive) electricity rate for the export-oriented sector. Following the PM's orders, the Power Division provided electricity at the said rate owing to which the country's exports increased by about 4 per cent in six months.
"However, they [Power Division] are now backing off from the commitment made by the premier," a task force member told this scribe.