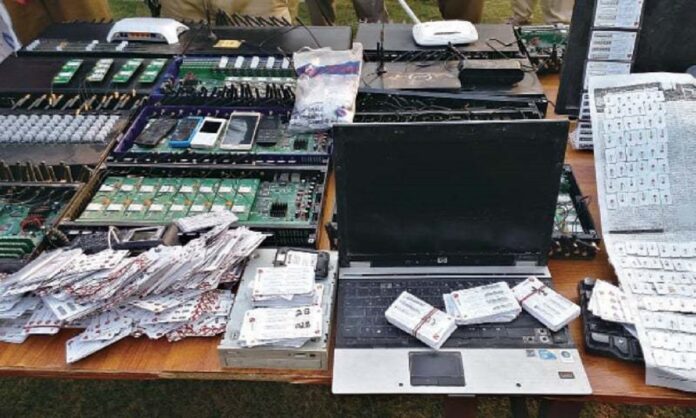 ISLAMABAD: The Pakistan Telecommunication Authority claimed on Wednesday to have busted an illegal gateway exchange in Karachi, seizing GSM gateways and accessories from the suspects.
According to a press release, a raid was carried out in Block 17 of Gulshan-e-Iqbal area of Karachi in association with the Federal Investigation Agency.
During the raid, officials seized two illegal GSM gateways (64 and 8 ports), 12 internet modems, two laptops, four wireless routers, two mobile handsets, internet devices and other equipment.
Officials have launched further investigations.
The PTA release says ongoing successful raids against grey operators are evidence of continuous monitoring, commitment and persistent efforts of the authority in curtailing grey telephone traffic.