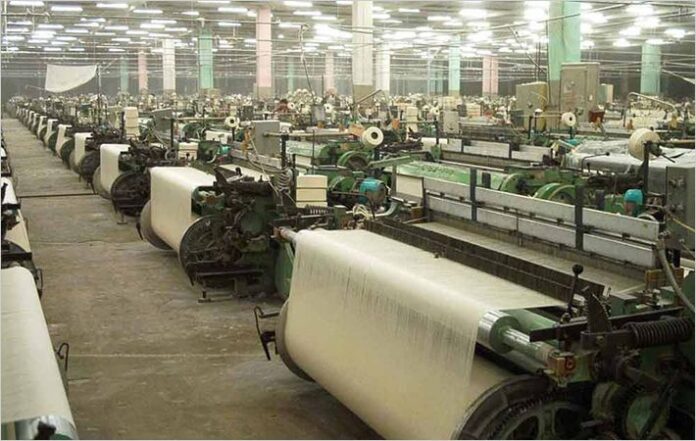 LAHORE: The All Pakistan Textile Mills Association (APTMA) has decided to close down all textile mills across the country's in protest to the Ministry of Energy's (Power Division) decision to charge surcharges over the concessionary rate of Rs7.5cents/kWh with retrospective effect from January 2019.
As per details, after Monday's hearing in the Lahore High Court, Justice Ayesha A. Malik did not give interim relief (stay order) to the 50 textile exporters who had last week moved the court against a power distribution company (LESCO) for charging arrears with retrospective effect.
It is pertinent to mention that the Power Division, in contrast to the federal cabinet's decisions, had last month increased electricity tariff to almost 13cents/Kwh for the export-oriented sector through inefficiency surcharges, including financial cost (FC) surcharge, Neelum Jhelum (NJ) surcharge, taxes, fixed charges and positive fuel adjustments (PFA) etc., applied retrospectively from January 1, 2019.
On Monday, Justice Malik adjourned the case against the retrospective charging of surcharges till 4th March 2020 and issued notices to all the concerned parties in this regard.
Talking to this scribe, a senior APTMA official, who did not wish to be named, said, "Unfortunately, our electricity cases are being heard by only one judge [in the country] and she is against giving any stay order… we feel that the honourable high court judge has not served us with justice."
He said the industry in Punjab would suffer badly if the Power Division did not take back its Jan 13th letter, which was written to power distribution companies (DISCOS), asking them to charge power tariff surcharges to the export sector over and above the competitive rate of Rs7.5cents/kWh.
"Textile mills in Sindh are getting stays but mills in Punjab are not getting the same from LHC," the APTMA official deplored. "Since the PTI government is not fulfilling its promises, it seems that strike is the only way forward."
He said that earlier today, APTMA had written a letter to Prime Minister Imran Khan, warning him against Special Assistant to PM on Petroleum Nadeem Babar and Power Minister Omer Ayub Khan.
"We have appealed the prime minister to save the exports sector, which is on the verge of collapse. If the decision regarding retrospective arrears is not reversed, then the country will witness massive unemployment. Besides, it will also have an adverse impact on the country's shrinking trade deficit which was registered in FY20."
He maintained that the textile millers cannot pay the arrears with retrospective effect from January 2019 and that they have decided to close their mills "since it was not feasible to work under these circumstances".
"The government is expecting us to pay arrears against past or closed transactions and this is not possible for us. We cannot pay billions of rupees in arrears for the mismanagement on part of the Power Division."