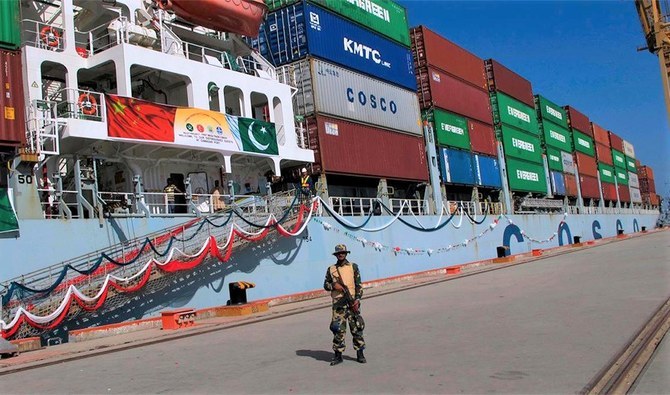 ISLAMABAD: The parliamentary panel on Thursday directed the Federal Board of Revenue (FBR) to submit a detailed report on Torkham containers scandal within one month.
The directives were issued at a meeting of the National Assembly's (NA) Standing Committee on Finance, Revenue and Economic Affairs held under the chairmanship of Faiz Ullah.
FBR's Acting Chairperson Nosheen Javed appraised the committee that the director general of Intelligence & Investigation (Customs) Islamabad had sent four special reports, in which he had highlighted several issues with respect to clearance at Torkham.
The FBR had constituted a joint investigation team to conduct thorough investigation into the matter, she said, adding the department would take action in the light of the report of the investigation team.
Committee member Qaisar Ahmad Shiekh asked the FBR chairperson that why the department could not ascertain the exact point amount evaded despite passing a month.
Another member Ayesha Ghaus Pasha suggested the bureau to conduct a detailed investigation on the matter.
The committee's chairman questioned why Customs Intelligence did not stop 355 containers from passing through the borders.
The Customs operations member said they had checked some containers and it emerged during checking that duty and taxes were not paid. However, the authorities had not ascertained the amount of fully evaded tax so far. The Federal Investigation Agency (FIA) is also investigating this matter.
The NA committee decided that the director general of Customs Intelligence, members of the probe committee, and FIA officials might be called after one month for further discussion in this regard.
Torkham containers scandal had emerged last month when Customs Intelligence DG Zahid Khokhar sent the report to FBR Chairman Shabbar Zaidi that 355 containers had been cleared from September to December 2019 without paying any duty taxes, suggesting that senior Customs officials were involved in this scam.
Meanwhile, the committee also discussed a calling attention notice moved by MNA Ali Nawaz Awan regarding deduction of 5 per cent maintenance allowance from the salaries of the federal government employees working in BPS-6 to BPS-15.
The committee directed the Ministry of Housing and Ministry of Finance to convene an exclusive meeting with Ali Nawaz Awan.
The committee further discussed the matter pertaining to disbursement of loans to the SME sector in Pakistan by the commercial banks and policies of the State Bank of Pakistan (SBP) in this regard.
SBP Senior Director Irfan Ali briefed the committee about the central bank's policy for promoting SME sector, saying the bank had taken certain measures in this regard.
The committee noted that the government should review its policy of SME sector at the earliest because the sector considered as backbone of the economy.
Present in the meeting, senior representatives from commercial banks (UBL, ABL, BOP and Al-Falah) presented their policies with regard to the SME sector.
The committee unanimously decided that all government bills would be considered in the meeting when advisor to the prime minister on finance would brief the committee.