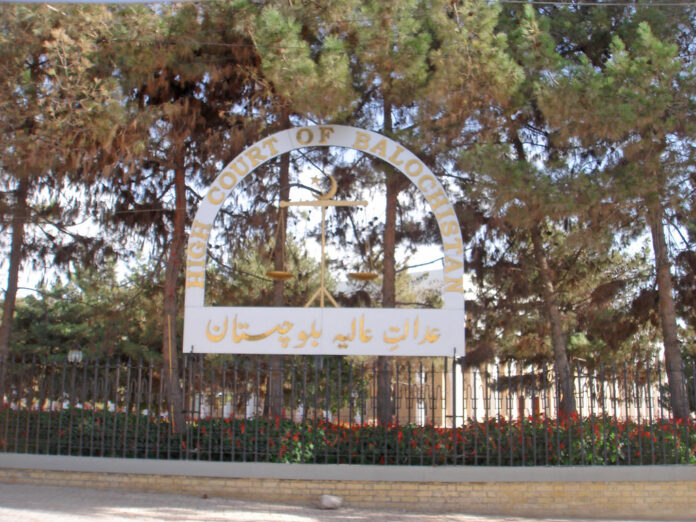 QUETTA: The Balochistan High Court (BHC) has declared nomination of Daroo Khan as Vice President of the SAARC Chamber of Commerce and Industry (SAARC CCI) as valid along with other nomination of the former FPCCI president.
The court also approved replacement of one male member with a female member.
Industry sources are of the view that the BHC's decision would send a positive message to the international forum that the legal decisions of FPCCI are honoured in letter and spirit.
According to the judgment signed by Chief Justice BHC Jamal Khan Mandokhel and Justice Nazeer Ahmed Langove in the earlier nomination list submitted by the then FPCCI, only one female member was nominated, whereas article 16 (b) of the Constitution makes it incumbent upon the members body to nominate at least two women.
Though, the previous regime has violated the provisions of the article 16 (b) of the Constitution by not nominating two female members, but it does not nullify the entire nomination. Such list could be rectified by deleting the name of one of the nominated male members from the list and replacing him with a female member.
However, during the course of arguments, the counsel for petitioner stated that in the list submitted on November 28, 2019 by the previous regime of FPCCI, Mazhar Nasir has refused to become a member, as such, one seat has now become vacant.
The bench observed that in the present scenario, one seat has become available, against which, another female member could be nominated. Keeping in view the provisions of sub article (c) of article 16, the sitting FPCCI may recommend the name of suitable female member, so as to ensure the minimum strength of two female members, as provided by the Constitution.
The Bench allowed the constitutional petition filed by Daroo Khan, former President FPCCI, and declared the nomination of members submitted by the FPCCI on November 28, 2019 except one of the members Mazhar Nasir, as lawful.
The court further directed that FPCCI should immediately nominate one female member so as to complete the required number of the members accordingly so as to make them ready to take oath as per schedule.
The subsequent request made by the present FPCCI through its incumbent president for withdrawal of the list vide letter of January 6, 2020 and re-nomination of members vide letter of January 21, 2020 hence couldn't be acted upon.