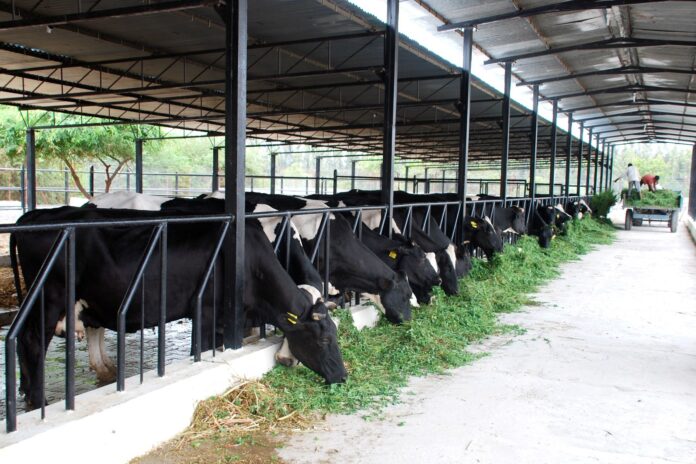 LAHORE: The country's dairy industry has stated that the withdrawal of zero-rating sales tax regime on dairy products through the Finance Act 2015-16, and 2016-17, has had an adverse impact on the industry.
Talking to Profit on Saturday, Pakistan Dairy Association (PDA) Chairman Sulaiman Mannoo explained that the zero-rating regime has a direct impact on the input cost of the milk processing industry. "Consequently, it has resulted in a sharp decline in the overall growth of the industry and has reversed the conversion of unprocessed milk into processed milk."
To make matters worse, he added, the decline in volumes and profits have severely impacted investments in the dairy sector.
"Currently, the dairy industry is operating at 50pc of its total capacity and 'needs a tax relief of about Rs3.5 billion per annum' so that it could compete with loose milk traders," Mannoo maintained.
The PDA chief explained that according to the principles of taxation, a tax policy should provide a level playing field to all players, be consistent over the long run and promote broader public policy objectives. Unfortunately, the present tax regime does not reflect these principles, he lamented.
"Honestly speaking, reinstatement of the zero-rated sales tax regime will be a win-win situation for both the government as well as the dairy industry," Mannoo said, adding that besides improving the industry's sales and profitability, it would open avenues for foreign direct investment.
He shared that a number of developing countries like Turkey and also developed countries like Australia and UK have in vogue zero-rated sales tax regimes for dairy products, and this has enabled their economies to earn more revenue. In short, a balanced tax regime is the need of the hour and the government must announce much-needed relief in the forthcoming budget, he demanded.
The PDA chief said that although the packaged dairy industry has a meagre share of 5pc in the country's total milk production, it certainly has huge growth potential.
"If we increase its share by only 1pc, the dairy value chain can grow on an enormous scale. Increase in share by 1pc has the potential to grow the rural economy by Rs35-36 billion through 600 million litres extra collection of milk, better yields, improved mechanization, increased employment opportunities and suitable practices."
According to dairy industry sources, the spillover effect of growth in the processed milk segment is approximately Rs17 billion on the allied industry, with export potential of around $12-$13 million and an eventual increase in tax revenue of up to Rs6 billion.
One per cent growth in the market share of processed milk has the potential to increase investment in the sector by $1.5 billion in the next five years, they added.
However, while speaking to this scribe, Syed Abbas Raza Rizvi, a dairy farmer and district PTI Okara president, said that dairy farms in Pakistan fall under two categories, industrial dairy farms and private dairy farms. He demanded that the machinery used in this sector should be locally produced and till that time, machinery import should be free of taxes.
"Import of milk powder should be discouraged, while herd development and high-quality semen should be catered locally," he said.