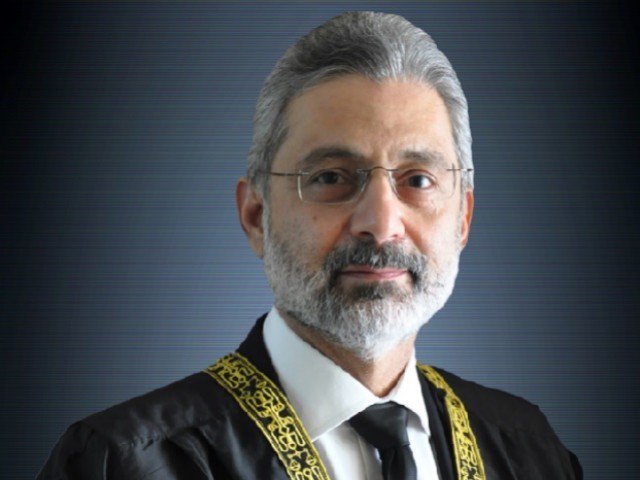 ISLAMABAD: The Supreme Court (SC) has directed the Federal Board of Revenue's (FBR) chairperson to submit a report regarding the tax matters of Justice Qazi Faez Isa's family within 75 days, however, due to some procedural issues the report might take longer. 
According to tax officials, in the initial stage, a notice will be issued by the Islamabad Regional Tax Office commissioner to Justice Isa's family, asking for a tax return and a wealth statement. 
Henceforth, if the commissioner is satisfied with the respondents reply a report will be submitted to the FBR chairperson who will subsequently submit a report to the Supreme Judicial Council. 
However if Justise Isa's family's response fails to satisfy the commissioner, the commissioner will issue a show cause demanding money trail of properties. 
Subsequently, If Justice Isa's family still fails to give a reasonable answer then the commissioner income tax can issue a final order demanding the submission or recovery of tax. 
However, according to sources, Justice Isa's family can challenge the order of the commissioner in different forums including Commissioner Appeals, the Inland Revenue (IR) Tribunal, high courts and lastly the SC. 
"It is up to these forums to decide how long this case will actually take," official sources added.
After 75 days, FBR can update the SC about the proceedings held and that if a case is pending before the Commissioner Appeal, IR Tribunal, High court or SC. 
According to FBR officials, the board cannot raise questions on agricultural income as agricultural income is a provincial matter. However, FBR has the right to raise questions in the case of a non-resident Pakistani generating income from Pakistan.