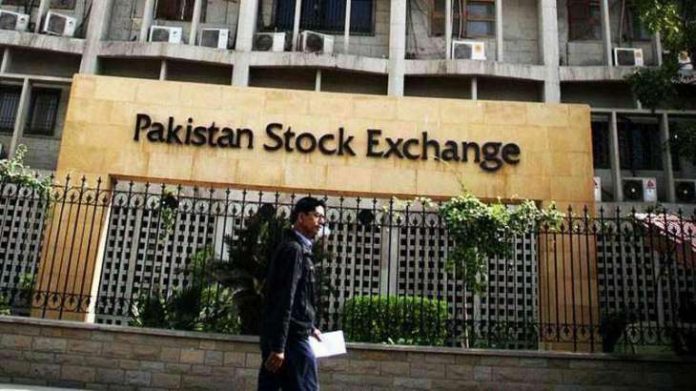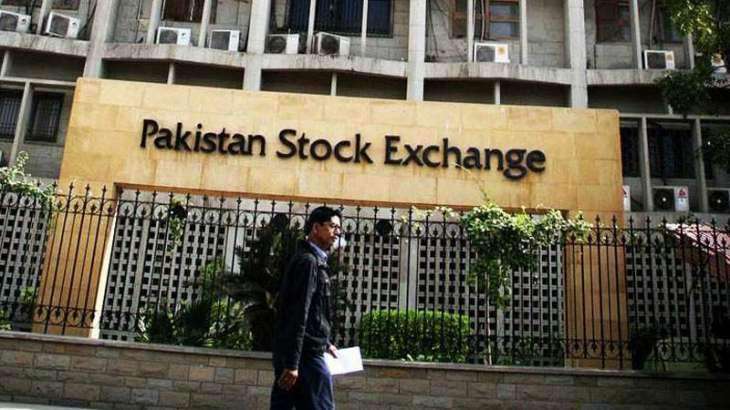 KARACHI: The Pakistan Stock Exchange (PSX) moved within a narrow range on Friday, with the benchmark KSE-100 Index closing in the red despite a good start.
"Expectations of a rate cut had renewed the investor confidence during the early part of the session, with the possibility of an emergent meeting at SBP taking place anytime next week," said a research report issued by Arif Habib Ltd. "However, the reimposition of lockdown dimmed the prospects of quick economic recovery/stabilization." 
Gaining 160.07 points in early trade, the KSE-100 Index recorded its intraday high at 33,699.92. However, failing to sustain its flight, the index then slid to its intraday low at 33,369.91 after dropping 169.94 points. It finally settled lower by 100.91 points at 33,438.94.
Among other indices, the KMI-30 Index plunged 330.93 points to close at 53,002.05, while the KSE All Share Index lost 53.01 points, ending at 24,072.22. Of the total traded scrips, 80 advanced and 185 declined.
The overall market volumes fell from 216.2 million in the previous session to 105.89 million shares (-51pc DOD). Average traded value also declined by 49pc, from $38.9 million to $20 million. K-Electric Limited (KEL -2.41pc), Unity Foods Limited (UNITY -0.69pc) and Bank AlFalah Limited (BAFL +2.39pc) led the volume chart, exchanging 9.13 million, 7.25 million and 5.76 million shares, respectively.
Sectors that dragged the index to the red included investment banking (-25.13 points), cement (-23.76 points) and fertilizer (-21.02 points). Among the companies, Dawood Hercules Corporation Limited (DAWH -24.59 points), United Bank Limited (UBL -17.45 points) and Lucky Cement Limited (LUCK -16.42 points) dented the index the most.
Shedding 1.05pc from its cumulative market capitalization, the pharmaceutical sector turned out to be the biggest loser of the day, with The Searle Company Limited (SEARL -2.00pc), GlaxoSmithKline Consumer Healthcare Limited (GSCKH -2.23pc) and AGP Limited (AGP -2.24pc) closing in the red.