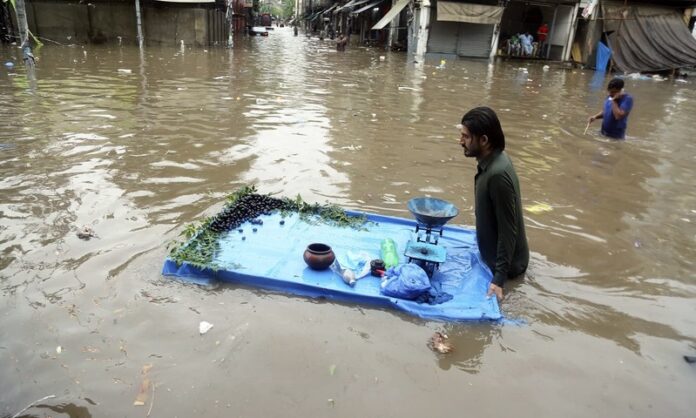 LAHORE: The Lahore Chamber of Commerce and Industry (LCCI) has urged the Punjab government and concerned departments to upgrade drainage systems at some of the main markets of Lahore on an urgent basis to avoid heavy losses and inconvenience to businesses operating in these areas during the upcoming monsoon season.  
The areas include Brandreth Road, Shahalam Market, Gunpat Road, Urdu Bazar, Liberty Market and a few other markets in the city.
LCCI President Irfan Iqbal Sheikh said that the sewerage system in the markets of Lahore is outdated, damaged and dysfunctional and leads to a flood-like situation whenever there is heavy downpour in the city. 
He said that rainy water enters into the factories, shops and basements damages trading goods such as machinery, furniture and raw materials. 
The LCCI office-bearers informed that weather experts are expecting heavy rains in the upcoming monsoon season. They said that heavy rains can quickly overwhelm the sewerage system, particularly in the markets of the city, and send raw sewage to the shops and godowns.
They further said that rain water often submerges the main arteries of the city and suspends movement of imported goods from the port to the wholesale markets.
The official further said that even though the district management, Lahore Development Authority (LDA), Water and Sanitation Agency (WASA) and other concerned departments are making efforts to make the situation better, there is a dire need to adopt the latest techniques to make the drainage system better.
They said that equipment for drainage should be replaced, residuals disposal facilities should be constructed and an Information Technology (IT) strategy should be developed. They said that these measures would improve efficiency of drainage facilities and help reduce heavy losses due to monsoon rains.