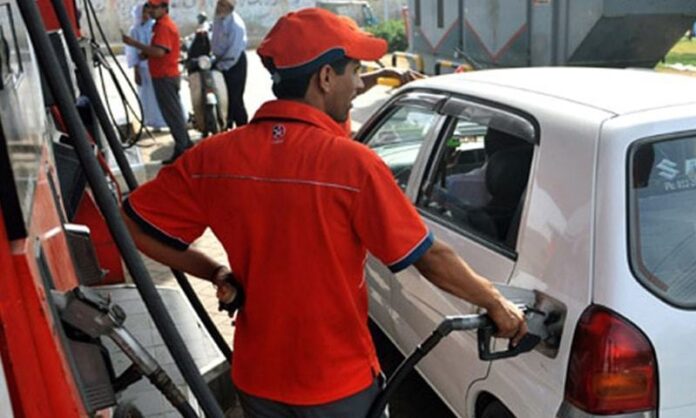 –Lahore chamber fears an increase in cost of doing business; calls for reduction in petroleum taxes
–ICCI chief criticises timing of decision, says massive hike in one go was uncalled for under prevalent circumstances 
LAHORE: The Lahore Chamber of Commerce and Industry (LCCI) has urged the government to withdraw the recent hike in oil prices, as it would jack up the cost of doing business in the country.
In a statement issued on Saturday, LCCI President Irfan Iqbal Sheikh said that there was no denying the fact that oil prices were on the rise in the international market, but instead of passing on this surge to masses, the government should cut the number of taxes on petroleum products.
"If fuel remains heavily taxed, the entire economy will suffer," he remarked. 
Sheikh said a number of industrial units have already shifted their operations to other countries due to the high cost of doing business in Pakistan, adding that the recent decision would force more industrialists to move their businesses elsewhere.
"Besides impacting the country's industrial sector, the increase in POL prices will also increase the input cost of agriculture production, as high-speed diesel is used in tractors, tube-wells, harvesters, thrashers and other agriculture machinery," he stated. In addition, the cost of thermal generation for the private sector will also go up."
The LCCI president also citicised the timing of the decision. "When the entire industry is suffering due to coronavirus, this sudden increase in POL prices is a big blow to the industry." 
'TOTALLY UNJUSTIFIED'
Agreeing with the Lahore chamber, the Islamabad Chamber of Commerce & Industry (ICCI) also believed that the government's decision to increase the prices of POL products in one go would further add to the business community's woes.
In a separate statement issued on Saturday, ICCI President Muhammad Ahmed Waheed informed that the business community was already facing severe problems due to devastations of Covid-19 pandemic and in such a situation, announcement of an exorbitant hike in the prices of POL products "was totally unjustified".
He said that the price of crude oil in the world market was still around $41 per barrel "while based on existing tax rates and PSO's import cost, the ex-refinery or import parity price was worked out at about Rs45 per litre and the ex-refinery cost of diesel was now estimated at about Rs43 per litre".
However, he added, the government increased the price of petrol and diesel to over Rs100 per litre, which was injustice with the people.
In the current scenario, we were expecting the government to reduce the price of electricity in proportion to the reduction in POL prices so that the cost doing business could have been brought down. But on the contrary, the government has turned the tide on hopes for improving the economy by increasing petroleum prices.