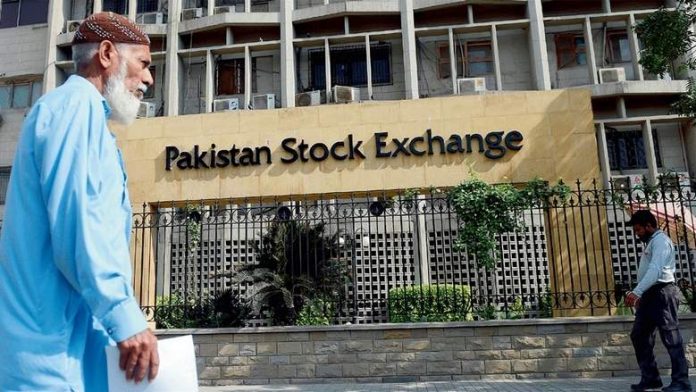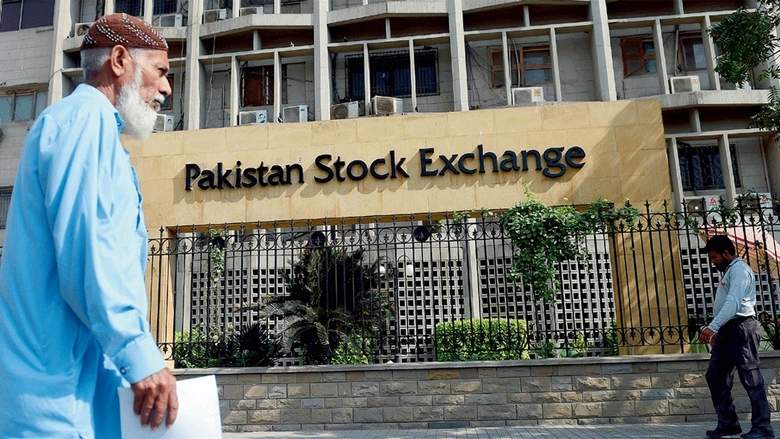 KARACHI: Investors of the Pakistan Stock Exchange (PSX) returned after Eid holidays with positive sentiments, as the indices accumulated gains throughout the day particularly on the back of a dip in coronavirus infections over the weekend. 
Global equity markets also showed a positive trend on Monday. However, crude oil prices slid from the previous close; WTI crude price fell 0.87pc to $39.92 while Brent crude oil price declined 0.57pc to $43.27.
"The market continued with its recent momentum and remained positive throughout Monday, with the index ending just shy of the 40,000-mark. It also realised the highest traded value of Rs26 billion, a level last observed in 2017. The exploration & production stocks saw selling pressure, but cement and banking sectors took the lead and carried the momentum forward," said a report issued by AHL Ltd.
"Release of inflation data caused some selling pressure, but the same improved prospects for banking sector stocks, which are still trading relatively low compared with listed manufacturing sector stocks."
The KSE-100 Index accumulated gains throughout the day, marking its intraday high at 39,928.92 after gaining 670.48 points. It settled higher by 613.17 points at 39,871.61. 
Among other indices, the KMI-30 Index added 855.33 points to close at 63,962.98, while the KSE All Share Index gathered 336.89 points, ending 27,896.15. Of the total traded shares, 240 advanced and 102 declined.
The overall market volumes surged from 368.70 million shares in the previous session (Thursday) to 538.17 million shares (+46pc). Average trade value also increased by 51pc, from $102.3 million to $154.2 million. Maple Leaf Cement Factory Ltd (MLCF 4.28pc), Power Cement Ltd (POWER 13.89pc) and TRG Pak Ltd (TRG 7.49pc) led the volume chart, exchanging 34.81 million, 32.57 million and 29.89 million shares, respectively.
Sectors that brought positivity to the benchmark index included banking (196.24 points), cement (115.86 points) and fertiliser (49.49 points). Among the companies, Habib Bank Ltd (HBL 98.53 points), Lucky Cement Ltd (LUCK 53.97 points) and TRG Pakistan Ltd (TRG 37.14 points) remained the top contributors.
Adding 3.08pc in its cumulative market capitalization, the cement sector ended as the session's top gainer, with DG Khan Cement Company Ltd (DGKC 1.92pc), Lucky Cement Ltd (LUCK 3.19pc) and Bestway Cement Ltd (BWCL 2.54pc) posting decent gains.
Meanwhile, The Organic Meat Company Limited (TOMCL +7.50) got listed on PSX. The scrip had hit its upper circuit breaker price of Rs21.50 during early trade.