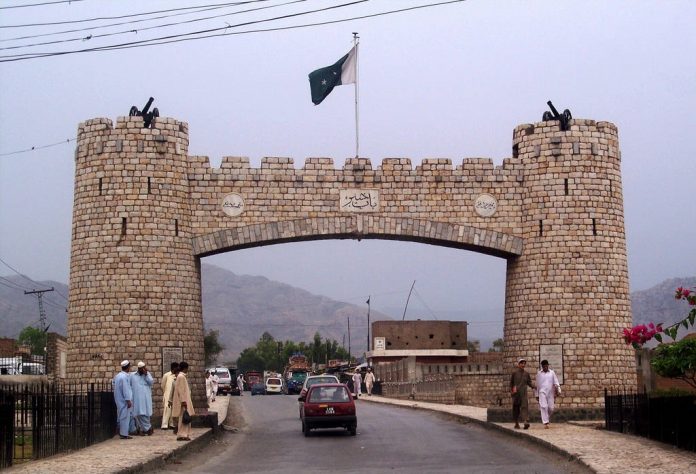 ISLAMABAD: While the erstwhile Federally Administered Tribal Areas (FATA) hardly spent Rs18 billion during the first 11 months of the financial year 2019-20, it had spent at least Rs17 billion in the last month of the FY20.
According to reliable sources, the finance department of Khyber Pakhtunkhwa showed an expenditure of around Rs17 billion in erstwhile FATA during June 2020, the last month of FY20, despite the fact that it had hardly spent Rs18 billion in the area during the first 11 months. 
The expenditure of such a huge amount in one month has surprised the Ministry of Finance, which, according to the sources, has written a letter to the provincial government, seeking explanation on the development.
"Keeping in view the pace of expenditures in 11MFY20, this huge expenditure in one month is not understandable. The Finance Department of KP must have transferred the allocated fund to some other account in order to keep the releases from the centre intact," an official said on the condition of anonymity.
"The expenditure of development budget has been an issue in erstwhile FATA despite the allocation of huge amounts under a 10-year FATA development plan," he said, adding that the KP government was not able to spend the allocated development budget within the given timeframe.
In the last financial year, an amount of Rs152 billion was allocated for erstwhile FATA. There was already a 10-year development programme being implemented in merged FATA with the allocation of Rs1 trillion (estimated expenditure of Rs100 billion per year).
"Since the development projects and related activities needed various documentations, approvals from relevant institutions etc., the provincial government was not able to fully implement the 10-year development programme," the official said.
In this fiscal year, the KP government, out of its "tax-free" budget of Rs923 billion, Rs184 billion were allocated for the merged areas of erstwhile FATA in order to bring the neglected area at par with developed districts of the province.