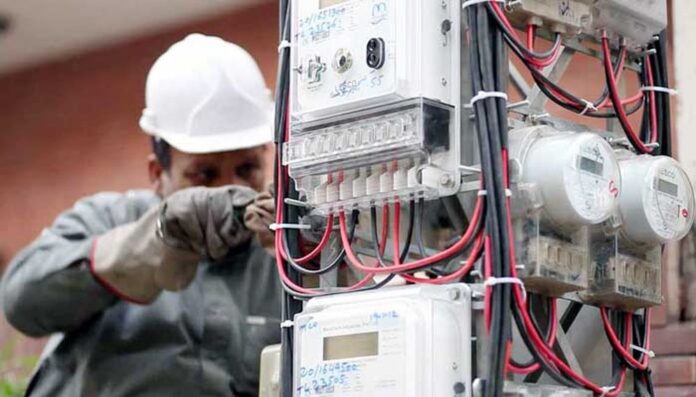 ISLAMABAD: Islamabad Electricity Supply Company (IESCO) in an apparent bid to avoid illegal practices in future is set to shuffle staff of its G-6 Sub Division in compliance with an inquiry report on electricity theft through bogus meters.
Documents available with Profit disclosed that IESCO Human Resources (HR) director general has directed to shuffle the staff of G-6 Sub Division of the federal capital who have stayed in the sub division for more than three years.
According to sources, approximately 44 staff members of IESCO G-6 Sub Division will be shuffled in compliance with the inquiry report pertaining to electricity theft through bogus or unregistered meters.
Sources further said that the selected staff members will be shuffled from G-6 Sub Division to IESCO Operation Division-I. 
Sources alleged that the top management of IESCO is involved in installing bogus and unregistered electricity meters, but remained untouched during the inquiry process which saw the shuffling of the lower staff. 
Sources further suggested that mere transfer of staff members might not be enough to curb electricity theft through bogus electricity meters and that serious action should be taken.  
According to sources hundreds of bogus electricity meters were found installed in the jurisdiction of IESCO allegedly in connivance with the staff and officials of IESCO, causing heavy loss to the power distribution company.
They said that despite the complaints lodged by area meter readers pertaining to presence of bogus meters, the IESCO officials did not take any action against the culprits which points towards involvement of top IESCO officials in the matter.
Sources further alleged that IESCO Surveillance Department officials had been involved in electricity theft but have so far not been punished.
"Power distributing companies obtain loans on high interest rates from banks for the development of power supply infrastructure. On the other hand, IESCO employees have been allegedly found involved in giving out electricity connections and required material for power supply to private housings societies in return for money and gifts," sources said.
Sources further alleged that IESCO employees have allegedly installed more than three hundred fake electricity meters and transformers in private housing societies of Islamabad in the last three years.