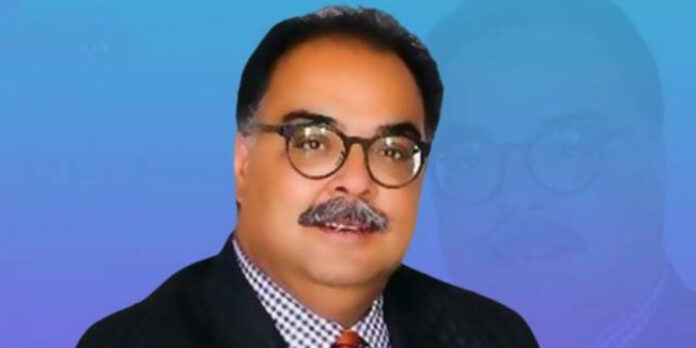 KARACHI: Bank of Punjab President and CEO Zafar Masud, one of the only two survivors of the tragic PIA air crash on May 22, 2020, took to the air once again on Saturday.
Overcoming his fear of flying just months after surviving an air crash, Mr Zafar Masud bravely chose PIA as his carrier of choice. Zafar Masuds trip on flight PK 304 from Karachi to Lahore departed at 3 pm on September 26.
At Jinnah International Airport, he was welcomed by PIA Chief Financial Officer Khalilullah Sheikh and Chief Technical Officer (CTO) & Head of Engineering Amir Ali. He was assured of all safety measures being taken for his flight by ground and air staff alike.
Upon landing in Lahore, PIA CEO Air Marshal Arshad Malik personally received the distinguished guest at the arrival gate.
Zafar Masud said that despite the trauma he previously faced, he had a pleasant flight with PIA, adding that it was one of the smoothest landings he had ever experienced.
Masud is also part of PIA's reforms process and restructuring drive and has said that he stands firmly in support of the national airline, an airline where he said he felt at home, both now and before the incident.
The PIA CEO Air Marshal Arshad Malik thanked Zafar Masud and expressed that PIA feels indebted to him and his patronage and confidence in PIA.
He said PIA will strive to meet the expectations of all civilians and is working tirelessly to bring prestige back to the airline.
PIA remained under fire after the air crash which killed 97 passengers and shed light on the issue of fake licenses of nearly one-third of Pakistan's pilots. Out of the 262 pilots found with fake licenses across Pakistan, 101 of them were with PIA. The airline has since grounded and suspended all pilots suspected of having a dubious license and increased safety and security measures on all flights. PIA has also agreed to cooperate with all investigations regarding concerned regulatory licensing authorities.