Pakistan's online jobs platform Rozee.com today announced the launch of an indigenous freelancing platform for Pakistani professionals, called Azadee. 
Rozee built this platform on the back of what they say are 10 million skilled professionals and freelancers on the Rozee platform, with 100,000 employers in Pakistan. The launch comes during a tough time for the economy as inflation peaks, businesses are either closing or laying people off, whereas increments are in short supply. 
"Local freelancing is almost non-existent even though Pakistan is the 5th largest country in terms of international freelancers," says Rahman. "Since many of the freelancers are already there with us on Rozee and other professionals are also very skilled, we are allowing our employers to post projects for instance for an android app or for making a logo."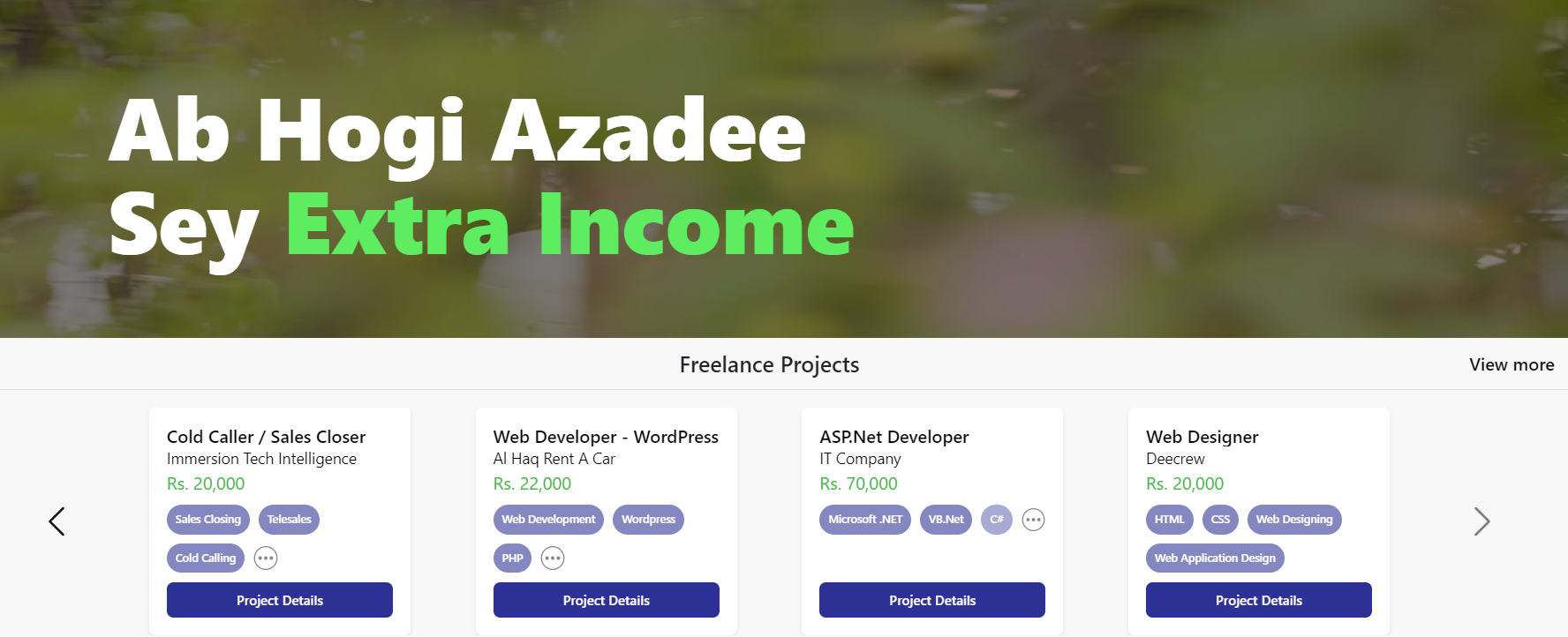 According to Rozee, its jobs data shows a 30% decline in hiring over the last 16 months. As conditions for businesses get tough, Azadee will enable these businesses to commission projects to skilled professionals instead of hiring workers full-time, providing an income stream to such professionals and helping companies find workers.
Monis says that short-term employment is already happening and it makes more sense in the current economic conditions, therefore, it does not cannibalize the existing hiring feature of Rozee. "In fact, the companies would be happy because they already hire either full-time or on a contractual employment basis. Instead of hiring a full-time employee for getting an Android app made, they can now freelance it to a skilled worker."
"The fintech platform reshapes Pakistan's freelance landscape by offering virtually endless opportunities for freelancers and businesses alike. Instead of traditional full-time hires that incur substantial costs, this platform allows employers to supplement their workforce and continue to grow on lean budgets," Shahid Kazi, CEO of Rozee said.
Besides being a platform connecting professionals with companies for freelancing projects, Rozee will ensure payments are made when projects conclude, and execute formal agreements between parties.
The Azadee launch comes on the side of the launch of Rozee's financial wellness platform Rizq, which Rahman dubs a super-app for freelancers and professionals. Through the Rizq app, professionals and freelancers can save, invest and manage money.
Some of the features of the Rizq app would allow professionals and freelancers to invest in mutual funds, join ROSCAs (more commonly known as committees), and access loans through Rozee's partner financial institutions. The Rizq app would also allow them to find side hustles through the Azadee platform.  
"We believe Azadee can be a shot in the arm to boost a slowing economy constrained by cashflows," said Monis Rahman. "We believe significant economic activity can be generated by re-introducing our talented professionals and employers to each other through freelancing relationships. Many of these newly minted freelancers will become entrepreneurs and attract international projects and much-needed foreign exchange."