Employment opportunities broaden as Uber, Careem expand footprint in Karachi
Forget long, tedious nine-to-five jobs; driving a cab is the new darling for unemployed youth in metro cities.
After the launch of cab-hailing services Careem and Uber in Pakistan, money-making opportunities for car vendors and drivers have increased tenfold.
Not only did the two cab-hailing services remain successful in gaining popularity, especially among women, but they also managed to draw the car rental community under one umbrella.
Most drivers, who now drive Careem and Uber, were previously providing rent-a-car services, which would earn them an average Rs 30,000 a month. However, they can now perk up their earnings to even double or triple the amount, all thanks to the online ride-hailing giants.
Take for example, Nasir, a thirty-year-old owner of two Toyota Corollas, who takes home up to Rs 50,000 a month, providing pick and drop services to the clients of Uber and Careem. This is 31.5 per cent higher than Rs 38,000, the 2015-average monthly salary of those working in financial sector, the most sought-after profession in terms of compensation offered.
In good months, their average earnings can shoot even higher. For example, Nasir made Rs 1,75,000 in the month of Ramzan. After eliminating fuel and maintenance cost he was left with almost Rs 85,000 to take home.
So what is broadening work opportunities for drivers around the country?
After overwhelming response in Karachi, Lahore and Islamabad, Careem is all set to launch in five other cities: Hyderabad, Faisalabad, Gujranwala, Peshawar and Multan.
Uber, on the other hand, is only present in Karachi and Lahore and has not announced any further expansion plans. Yet, its acceptance in the market cannot be denied.
Moreover, both Uber and Careem claim that the demand is outstripping supply each passing day – an indication that more people will jump the bandwagon in the days to come.
According to Uber, it currently employs more than 1,000 active drivers in Lahore alone, these drivers managed 65,000 rides in the last two weeks of July.
Careem Pakistan, on the other hand, refrained from disclosing their number of drivers; however, a major car vendor who has engaged 90 of his cars with Careem said the UAE-based company has 3,000 active drivers working in Karachi.
These vendors and drivers, who were already involved in rent-a-car business, aren't the only ones benefiting from the growth of these ride-hailing services, a whole new breed of college graduates are becoming a part of the league.
A classic case is that of Faisal, a fresh graduate who drives his father's cars for Uber's clients and earns more than what a corporate organization would pay him in starting salary – he drives one himself and has employed drivers for the other two.
The remuneration packages offered by the two online giants are a cherry on the cake for the drivers, especially young adults with a drive to provide better for themselves and their families.
Careem pays Rs18 for kilometer to the business class captains (alias for drivers working for Careem), the rates for those driving economy class, and CareemGo are Rs 15 and Rs 9 per kilometer respectively. In addition to this, the company provides a bonus of Rs 10,000 on completing 60 rides in a week's time.
"Sixty rides in a week is a piece of cake for me," says Babar, who has been driving Careem for six months – he works 12 hours a day and covers an average 170 kilometers each day.
On the other hand, Uber pays the drivers on hourly basis. It pays Rs520 per hour to the vendors, out of which the partners (alias for Uber drivers) get Rs391 for each hour on duty. It also provides a bonus of Rs5,000 on 30 rides in two days.
*All rates mentioned were taken in August 2016.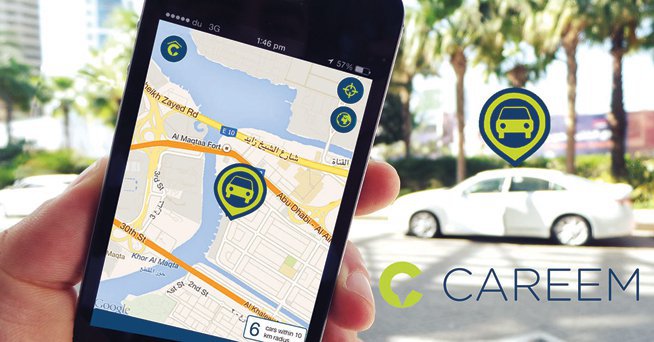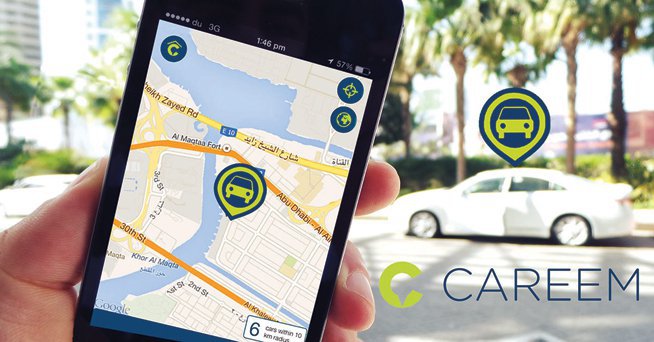 A bumpy ride
The entry of Careem and Uber may have opened up new doors of opportunities for unemployed youth, but they are far from the standards practiced by drivers in developed markets.
Only within few months of the launch, many passengers have pointed out flaws in the training of both captains and partners.
In a diverse and multifaceted metropolis like Karachi, the drivers need more than just basic training of how to use the app and navigate the roads. Detailed background checks of the drivers are very essential to begin with. They must also be trained to remain respectful towards the clients, say regular customers of the two services.
"I have a constant fear while I'm in the car with the driver, mainly because he is very casual and lacks professionalism," said Zainab, a university student and a regular user of Uber and Careem.
With a growing middle-income class and an ever-expanding presence of women in the workforce, the Pakistani market holds massive potential for the companies. But the factor of substandard quality and performance cannot be ruled out.
"If the two services play the cards smartly and improve a few things, they are the best things to happen to Karachi," added Zainab.