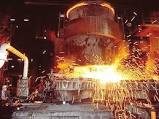 The government has proposed to settle the Pakistan Steel Mills (PSM) debt worth Rs 206.6 billion in total before handing over the closed industrial unit on lease to prospective investors for a period of 30 years, reported a national daily. Sources in the Ministry of Finance reported payables of Rs.100 billion to the National Bank of Pakistan (NBP) and Sui Southern Gas Company (SSGC).
The government has offered non-core land to NBP to settle its dues totalling Rs 54.8 billion and is proposing to offer interest-bearing bonds to SSGC against debt worth Rs 44.5 billion. The remaining proceeds from selling the non-core land will be used to offset remaining liabilities of the bank and the employees.
The PSM has about 4,444 acres of core land that will be leased out to investors while the remaining 7,880 acres of land is to be sold off. The sources are quoting a current market value of Rs 69 billion for this land.
The unsettled liabilities need to be either paid off or restructured before any agreement is reached with potential investors. The mill has been non-operational for the past two years after the SSGC disconnected gas supplies on non-payment of Rs 18 billion dues. The SSGC is demanding Rs 44.5 billion which includes a non-payment surcharge of Rs 25 billion, the sources reported.
The sources have also reported that NBP and SSGC are seeking time to review the government's proposal. The Finance Minister  Ishaq Dar has urged the Privatisation Commission and Ministry of Industries & Production to make the settlement process well coordinated and effective.