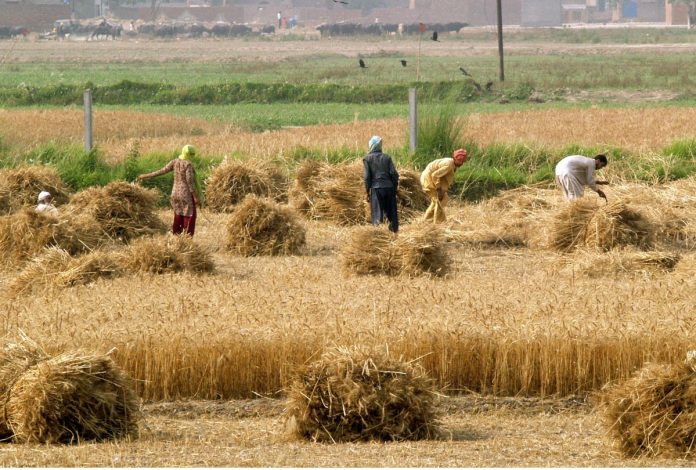 Pakistan is facing a major water shortage of up to 35 pc and it will delay the crop sowing in the early part of the Kharif season to somewhat manage the situation.
In a meeting of the technical committee of the water regulator, the Indus River System Authority (Irsa), on Monday estimated total water availability of 108-113m acre-feet during Kharif.
The season lasts from April to November, and rice, sugarcane, cotton and maize are some of the key crops.
Due to higher conveyance losses, the availability of water for irrigation purposes could decline by almost 35pc and can impact agricultural output.
Irsa's Director Operations Khalid Idrees Rana, while chairing the meeting, said that the regulators' advisory committee would conclude the estimates on March 31. The early Kharif (April 1 to June 10) is predicted to witness 40pc losses in the Indus river system which would come down to 20pc during late Kharif (June 10 to December), he said.
Losses in Jhelum-Chenab system are predicted to be at 10pc in the early Kharif and no shortage is expected in the latter part of the season.
Mr Rana wished the water shortage wouldn't be as severe as previously anticipated which was around 40pc at the start of the current month.
Sindh desired that the water flows shouldn't be stored in dams in case of scarcity, and discharges made should be in line with provincial irrigation needs as discussed during the meeting of the technical committee.
Irsa director stated that this demand would be unveiled to the advisory committee, but mostly the regulator has followed the same pattern as desired by Sindh, i.e. giving priority to irrigation over building storage.
Due to healthy snowfalls in the northern parts of the country and the increase in temperatures will hopefully improve the water flows, he stated.
River flows are expected to rise in the latter part of the season and it would call the provinces not to start sowing before April 15th, said Mr Rana.
Water shortages are mainly shared by Sindh and Punjab, while Balochistan and Khyber Pakhtunkhwa are spared from a cut in their share because of their infrastructural constraints.
An official stated there has been no water shortage in Kharif during the last two years which led to a  bumper agricultural output and only once has shortage crossed 30pc which happened 16 years ago.
Irsa's directors regulation of Sindh and Punjab, chief engineer irrigation Balochistan and director of the Water and Power Development Authority were also present at the meeting.