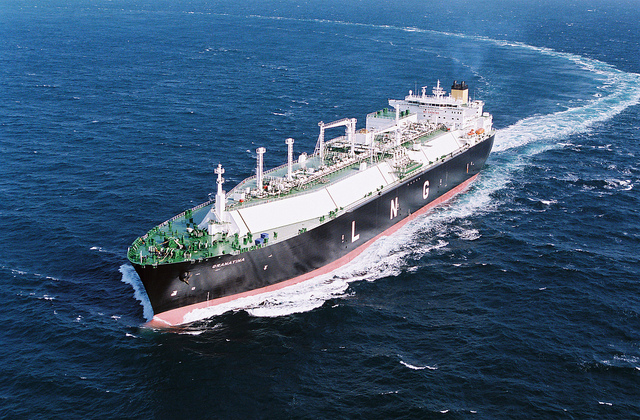 A secure payment plan is being sought for the supply of liquefied natural gas (LNG) to power plants that were not designated for the imported gas earlier by the Ministry of Petroleum and Natural Resources.
This news comes amidst the delay in the commissioning of three RLNG based power plants in Punjab.
Under the current agreement in effect since February 2017, Qatar would be supplying five LNG cargoes annually whereas energy company Gunvor will provide one cargo for LNG-based power plants. As per the official's statement, it is expected that construction work on the second LNG terminal will conclude by June this year. It will help in increasing the current LNG supply from 600 million cubic feet per day to 1200 MMCFD.
This agreement makes it obligatory for all the power producers to pay for this LNG procurement. The official also stated that they had a tripartite agreement with the Central Power Purchasing Agency (CPPA) and state-owned power producers under which LNG, not accepted by these plants, could be diverted to other power sector consumers.
This will depend on an agreement with the Ministry of Water and Power and payments under an agreed mechanism and billing cycle.
A draft of the tripartite agreement has already been sent to the Oil and Gas Regulatory Authority (Ogra) for approval, which has hitherto not been given because of a lack of quorum in the regulator.
The Ministry of Water and Power (MOWP) has appointed the National Transmission and Despatch Company (NTDC) for enforcement of this gas diversion plan.
Regarding the issue of conforming to the payment schedule by the power plants to whom LNG is being diverted, officials of the power ministry have assured the petroleum ministry that required instructions will be passed on to the quarters concerned including the CPPA.
As of now, LNG has been only diverted to Orient Power, but it has not given its approval for meter reading, which will lead to delay in payments. Orient Power may be asked to clear LNG invoices in line with the payment mechanism agreed with the LNG-based power plants, the official suggested.
This matter was already taken up at a high-level meeting which was held in March. LNG consumption schedule for these three power plants – Balloki, Bhikki and Haveli Bahadur Shah also came under discussion during the meeting.