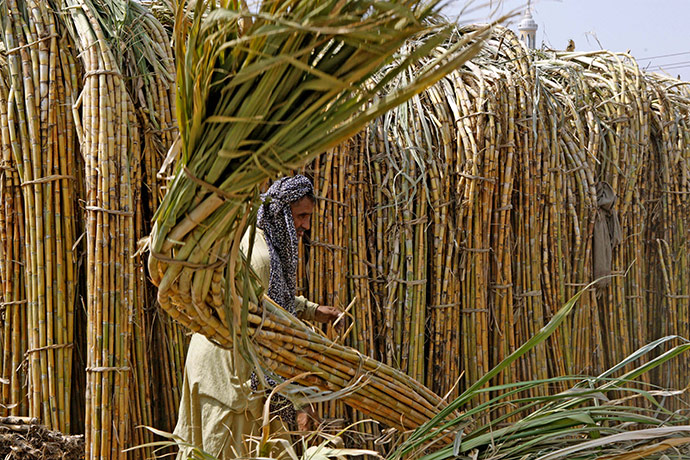 Pakistan is facing a major water crisis during the current Kharif sowing season, which will impact the production of some key crops such as sugarcane. This is largely being attributed to a lack of rainfall, said Federal Minister for National Food Security and Research Sikandar Hayat Khan Bosan while presiding over a press conference on Friday after the meeting of Federal Committee on Agriculture (FCA).
As per the forecast shared by the Pakistan Meteorological Department (PMD), rainfall will remain below-average for the first quarter (April to June) of the Kharif season and this will cause a drop in air and soil moisture in major agricultural plains. According to Bosan, this past winter the country had witnessed above 17pc average snowfall, the melting of snow would facilitate in improving the water supply to canals.
The rise in temperatures will not only aid in snow melting in the northern areas but also improve the river flow, he stated. He also stressed that currently, all provinces were getting required water supplies.With regard to wheat production, Bosan stated that his ministry had not yet received final estimates, but as per surveys and field visits, the country would achieve the target of 26m tons.
The previous year's leftover stock of 4.3m tons, will add to the total wheat supply which will reach to about 30.3m tons, which is above the country's needs.
Bosan stated that the gram production target for 2017-18 was fixed at 357.7 thousand tons from an area of 935.5 thousand hectares, which showed a decline of 42.2pc. He blamed the lack of rainfall as the major reason for this fall in production target. The sugarcane production target was also set at 68.2m tons from an area of 1,164.2 thousand hectares during the meeting by the committee.