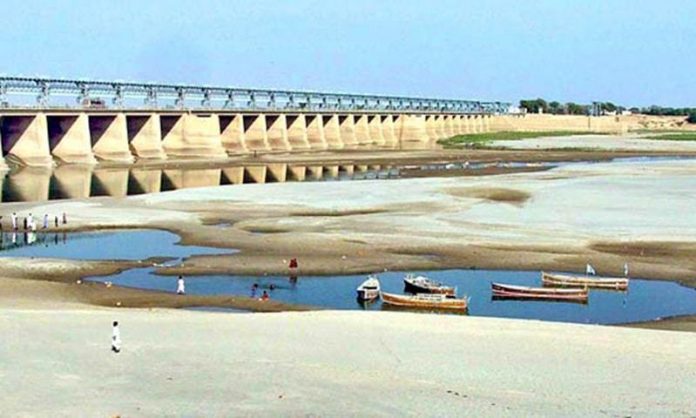 Agriculture experts here on Wednesday called for strengthening the individual capacities in the field of water management especially spring-shed management for conserving the rapidly depleting water resources in the country.
Addressing a training workshop on "spring shed management" held at National Agricultural Research Council (NARC), they said that water was a primary life-giving resource and its availability was an essential component in socioeconomic development and poverty reduction. The event was organized by NARC in collaboration with ICIMOD and IDRC Canada in order to make the collaborative efforts for making Pakistan a water secure country. Addressing the workshop, Chairman Pakistan Agricultural Research Council (PARC) Dr. Yusuf Zafar (TI), said that water was the most important element of human life and it was so obligatory to realize it's potential.
Pakistan was ranked at 17th position in the list of the countries, which were facing water shortages and per capita water availability was recorded at 900 cubic meters which was less than international standard 1,500 cubic meter per capita per, he added.
By 2025, it expected that water shortage would reach to 31 million acre feet, which was posing threats for national economy and stability.
Pakistan was dependent on single river basin like Indus River and other countries are having a multiplicity of river basins and diversity of water resources.
He further said that this training workshop strengthening individual capacities in the field of water management especially spring-shed management.
Project head Dr Bashir Ahmad said that this project was focusing on impact assessment and improving resilience in water, agriculture and energy sectors.
Dr Nawraj Pradhan of ICIMOD said that 450 million people in 29 countries suffer from water shortage. He said agricultural water use accounts for about 75 percent of total global consumption, mainly through crop irrigation, while industrial use accounts for about 20 percent and remaining 5 percent was used for domestic purposes.