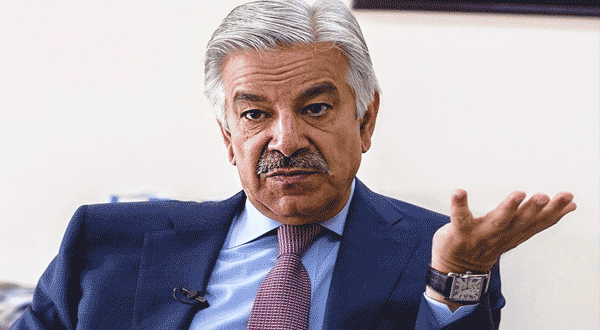 ISLAMABAD: Pakistan Muslim League-Nawaz (PML-N) government has secretly granted permission for generation of electricity to those two rental power projects, which were declared as illegal by the apex court during the last tenure of Pakistan People's Party in the country.
Earlier, on December 15, 2011, former Chief Justice Iftikhar Muhammad Chaudhry had taken a suo motu notice on the applications of then-Housing Minister Syed Faisal Saleh Hayat and Khwaja Asif of the PML-N, who alleged that corruption had been committed in the affairs of the RPPs.
A two-member bench comprising of the Chief Justice Iftikhar Muhammad Chaudhry and Justice Khilji Arif Hussain on March 30, 2012, had declared all the rental power projects (RPPs) illegal and ordered their immediate shutdown, besides directing a legal action against former federal ministers Liaqat Jatoi and Raja Pervez Ashraf and all the others responsible for bringing the country's effectively working sector to its knees.
The SC verdict further held the finance ministry, WAPDA, PEPCO and GENCOs responsible for "causing huge losses to the public exchequer, which run into billions of rupees by making 7 per cent to 14 per cent down payments; and purchasing electricity at higher rates from RPPs."
Moreover, power generation from both power projects was stopped after the verdict of the SC on the RPPs. However, incumbent PML-N government has now secretly allowed 160megawatt capacity Gulf and Reshma Rental Power Plants to produce electricity on the basis of Short Term Independent Power Producers (STIPPs).
Sources in power ministry, on the condition of anonymity, said that the two power projects have secretly been attached to the national grid and electricity were being generated. They said the National Accountability Bureau (NAB) has also issued a no objection certificate (NOC) to both power projects for power production. However, Power Minister Khawaja Asif has so far not tweeted anything over the current developments regarding these two projects, sources said.
Available copies of official documents with Pakistan Today disclosed the details that a company which belonged to a country with whom ruling elite has deep personal relations was the shareholders of Gulf rental power project.
Gulf rental power project with power generation capacity of 65MW was constructed in Gujranwala, while Reshma Rental Power Plant was built in Lahore.
According to documents, power purchase agreement with Gulf and Reshma power projects is different to the one which the present government has inked with Short Term Independent Power Producers (STIPPs). Similarly, electricity from Gulf and Reshma power projects will be purchased on the basis of take and pay as no capacity payment will be made if both power projects do not generate the electricity.
The National Electric Power Regulatory Authority (NEPRA) has fixed the tariff of the STIPPs at Rs 11.27 per unit. However, production tariff will be reduced if the price of furnace oil is decreased from Rs 45,000 per tonne.
Sources also said that the water and power ministry has strictly warned the National Transmission and Despatch Company (NTDC), Central Power Purchasing Agency (CPPA) and National Power Control Center (NPCC) to keep it secret that both power projects have started power generation.
Interestingly, the government fears severe criticism from opposition and masses over purchasing electricity from controversial power projects. Moreover, it was the same Khawaja Asif, who had played important role in making these power projects controversial which were launched during PPP regime.
Though then power minister Raja Pervez Ashraf pleaded before the supreme court that Pakistan needs an addition of 1200 MW every year as the power requirement would enhance to 1,30,000 MW by the year 2030; however, the SC pulled the plug on Raja's RPPs.
Khawaja Asif has now once again played the main role in making these two projects operational and changing their status from Rental Power Projects to Short Term Independent Power Producers.
It is to note here that earlier federal board of revenue (FBR) had raised objections that machinery of the RPPs was imported through special SRO and no customs duty and other taxes were imposed on it. As per conditions of the SRO, all machinery of these RPPs was to re-export from Pakistan. The finance ministry, on the insistence of Khawaja Asif, has gotten an exemption from all imposed taxes on the machinery of these power projects from the federal cabinet's economic coordination committee (ECC) and giving the status of STIPPs to those power projects which were formerly known as RPPs.
However, Khawaja Asif has to once again approach to the ECC after January 2018 to continue power generation from the two STIPPs as both STIPPs have been allowed to produce electricity till the first month of the next year.
It is pertinent to mention here that start of power generation from these STIPPs was in the favour of country's economy and it could also save the rulers from the annoyance of a friendly country.
Moreover, initiation of power generation from these two power projects was taken to control the prevailing energy crisis, power outages during Ramzan and to tone down the angry prime minister.