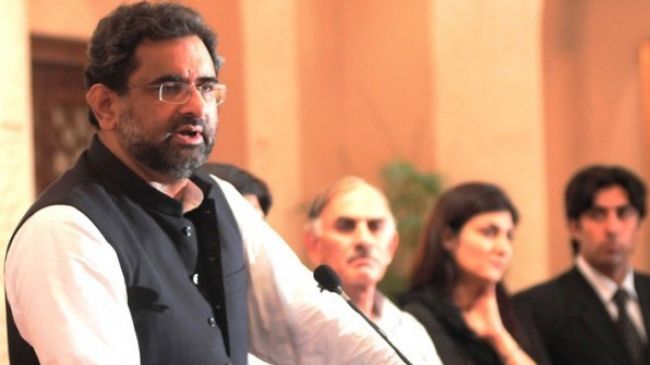 Islamabad: As the power shortfall once again crossed over 5,000MW on Tuesday with generation recorded at 18,500MW and demand at 23,500MW, Prime Minister Shahid Khaqan Abbasi called for the prompt completion and conversion of furnace-oil based plants to gas.
Power breakdowns affected some areas of the capital city of Islamabad, as a transmission line in Rawat broke down, which links Mangla Dam supplies and Sangjani transmission line.
The test-runs of Haveli Bahadur Shah, Sahiwal Coal power plant and Bhikki stayed inconsistent as all of them continued having some sort of issues.
In the PM's first energy sector meeting yesterday, he issued directions for establishment of a committee to be chaired by Secretary Water and Power Yousaf Naseem Khokhar to systematize issues in power projects.
This committee will include officials from the water, power and petroleum divisions alongside Central Power Purchase Agency (CPPA), National Transmission and Despatch Company (NTDC), Private power and Infrastructure Board and the PM's office.
During this meeting, the PM was apprised that 9000MW of electricity was being contributed by Independent Power Producers (IPPs) and 3000MW by state-owned power plants.
Abbasi said the newly constituted committee would be responsible for giving full assistance to power producers who had shown willingness to convert their plants onto LNG fuel to save costs.
PM stressed on the fact that it was the prerogative of the PML-N led government to bring an end to power outages before the elections 2018.
Abbasi was apprised that the Balloki Power Plan was ready for opening considering the fact that it was only generating half its advertised power of 1,200MW.