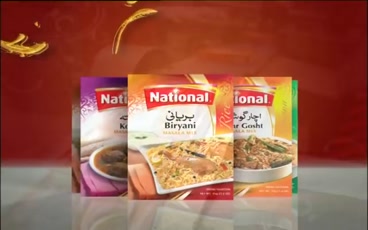 LAHORE
National has been creating convenience for women since its inception in the market in the 1970s. The brand strongly believes that a woman is the building block of each household. No matter how far and beyond the children and family venture, they come back to the food that makes the home feel like home.
However, National Recipe Mixes believes that there is much more to a woman than the food she makes for the family.
Traditionally, a woman who spends hours in the kitchen cooking food to match the entire family's taste palate automatically becomes the epitome of perfection. In efforts to do so, these women tend to lose themselves or miss out on precious family moments.
In all the time, a woman puts into nurture her family, she tends to forget to nurture her passions and be a part of all family occasions. Therefore, National Recipe Mixes offers convenience to all women by giving the same consistent taste that makes every meal an unforgettable experience for the entire family.