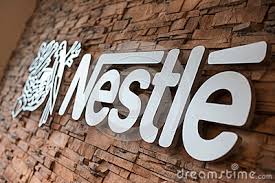 KARACHI
On account of the International Youth Day, Nestlé Pakistan joined hands with Aman Foundation to highlight the importance of vocational training for economic development in Pakistan. This partnership will take measures to strengthen the capacity of youth and increase the quality and quantity of economic opportunities available to them
Nestlé Pakistan held an interactive session with 150 young students at AMANTECH – the vocational training institute at Aman Foundation to highlight the importance of their contribution towards building a better future for Pakistan.
The objective of the session was to motivate students to reach their potential.
Nestlé Pakistan also highlighted the importance of its apprenticeship programme which caters to students by helping them build their career paths and improve employability not only in Pakistan but also around the globe. There is growing evidence that young people who have a background in vocational training have job prospectuses and access to opportunities in comparison to their peers.
On this account Nestlé Pakistan Head of Corporate Affairs, Waqar Ahmad said, "Nestlé has a long tradition of recruiting young people directly from schools or universities. The commitment by Nestlé today as part of its 'Global Youth Initiative' to help young people across the world develop skills and become more employable."
Aman Foundation CEO Ahmad Jalal stated, "The future of Pakistan's economic stability and growth rests on the shoulders of its youth. It is essential for us to encourage skills development in our youth so that the nation progresses."