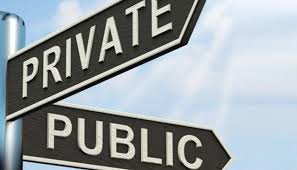 Islamabad: According to sources, the federal government has dismissed plans for privatization of many govt-owned entities as the elections loom next year.
Earlier this year during the ex-PM Nawaz Sharif's tenure, Finance Minister Ishaq Dar during a meeting of the Cabinet Committee on Privatization in January had given the go-ahead for the process of holding an initial public offering (IPO) for Gujranwala Electric Supply Power Company (GEPCO) on the Pakistan Stock Exchange.
The other three state-owned power distribution companies up for privatization had ratcheted up combined losses of Rs31 for financial year 2016-17 and hence weren't considered for listing on the PSX. These were namely Faisalabad Electric Supply Company (FESCO), Multan Electric Power Company (MEPCO) and Islamabad Electric Supply Company (IESCO).
As per information available, it is said only Lahore Electric Supply Company (LESCO) is profitable although its balance sheet isn't accessible alongisde GEPCO and seven other state-owned power distribution companies are said to be running in losses.
Kot Addu Power Company (KAPCO) was also to be put up for sale as per directions of CCOP to the Privatization Commission (PC) and power ministry to conclude all formalities before approval of sale. But as of now, the strategic sale of KAPCO seems to be in the doldrums.
According to sources who wished to remain anonymous, the plans of privatization seem to have forestalled as the ex-PM Nawaz Sharif had directed not to take undertake any privatization measures for the said entities without taking their employees into confidence.
An official of the PC also commented that with elections looming in the next few months and the government's own uncertainties, the process of privatization for all relevant entities is almost dead.