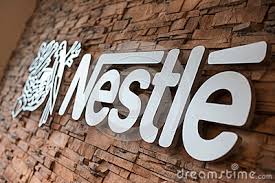 Karachi: In a notification sent to the bourse on Tuesday, Nestle Pakistan announced its earnings for the Jan-June 2017 period.
It recorded a total revenue increase of 10pc during Jan-June 2017 to reach Rs5.64b, the company reported earnings of Rs7.93b over the course of Jan-June 2017 in comparison to Rs6.42b in same period last year (SPLY).
Sales revenue stood at Rs61.94b, rising 9.11pc from Rs56.296b in SPLY. The company reported profits after tax of Rs7.93b for Jan-June 2017, increasing 19pc from Rs6.42b in SPLY.
This was attributable to the company's optimization of its value chain and continuing improvements in its product mix.
Nestle's earnings per share rose to Rs174.95 per share, registering an increase of 19pc from Rs141.58 in SPLY.
The company also announced an interim cash dividend of Rs170 per share.
Nestle Pakistan's stocks were trading at Rs10,920.62 on the KSE-100 index at close on Tuesday.