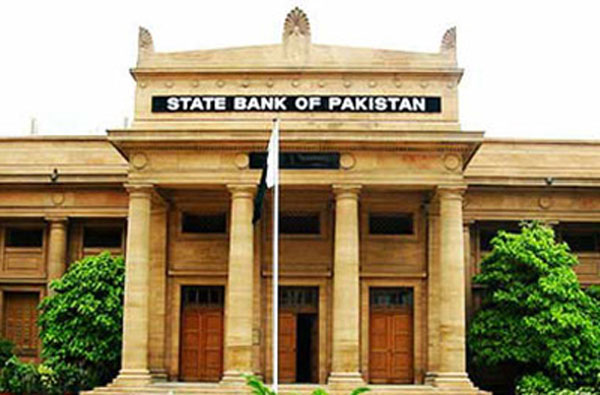 Karachi: State Bank of Pakistan (SBP) on Tuesday released data about private sector's outstanding credit to reach Rs4.683t from Rs3.922t in same period last year (SPLY) registering an increase of 19.3pc year-on-year (YoY).
This was attributed to a rise in demand of private businesses for bank loans in July which were mainly obtained for the manufacturing sector. In June 2017, credit to the private sector had been recorded at Rs4.754t.
Central Bank's data revealed that half of the private sector credit in July 2017 was taken up by the manufacturing sector. Credit position outstanding at end of July was recorded at Rs2.236t, rising 22pc from Rs1.839t in SPLY.
Large-scale manufacturing (LSM) sector took a majority 80pc share in the industrial sectors 10pc contribution to FDP, rising to four-year highs of 5.6pc in last financial year 2016-17. It was attributed to a major rise in infrastructural activities which was aided by demand of iron and steel in the construction segment.
According to data available from Pakistan Bureau of Statistics (PBS), it was revealed that LSM registered a growth of 3.13pc in FY 2016, 3.38pc in FY2015, 5.39pc in FY2014 and 4.28pc in FY 2013. The govt has set a target of 5.7pc for FY 2017-18.
SBP data further showed that banks investment in shares and securities of private sector were recorded at Rs270.730b during July 2017 compared to Rs255.88b in SPLY.
Loans obtained by the private sector rose to Rs678.402b, registering a growth of 16.9pc from Rs3.666t in SPLY. Out of the manufacturing sector, the most loans were obtained by the textile industry.  Loans obtained by the textile sector stood at Rs678.402b, registering a rise of 16pc from Rs585.24b in SPLY.
Second largest borrower in the manufacturing sector was the food and beverages segment which obtained loans of Rs612.55b during July 2017, registering a massive increase of 35pc from Rs452.618b in SPLY.
In third position was the gas, water and electricity sector with outstanding loan position of Rs369.502b during July 2017, rising 16.45pc from Rs308.77b in SPLY.
The third major borrower was from electricity, gas and water supply sector with outstanding loan position of Rs369.502 billion in July as compared to Rs308.707 billion in July 2016 and Rs368.679 billion in June 2017.