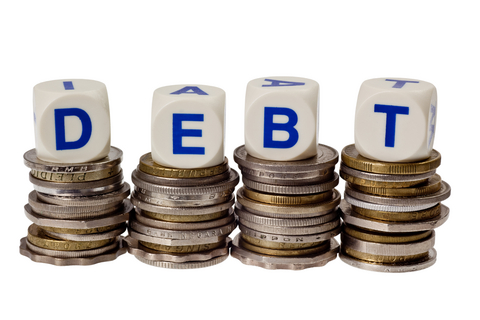 Islamabad: Stock of outstanding sovereign guarantees issued by the finance ministry to assist bleeding public-sector enterprises (PSEs) has risen to a record high of Rs937b.
By the end of financial year 2016-17, stock of outstanding sovereign guarantees was said to have touched Rs936.7b, said a local newspaper report.
The incumbent government failure can be judged from the fact, that it issued over Rs586b worth of sovereign guarantees in the last one year for these PSEs and no reforms were undertaken to improve their condition.
The increase in debt of these PSEs on back of these sovereign guarantees is a matter of concern as it highlights the government's inability to have conducted much needed reforms.
Reformation of PSE's was one of International Monetary Fund's (IMF) key demand when the incumbent government sought a bailout a few years ago.
Ex-Prime Minister Nawaz Sharif had touted about the reformation of PSEs being his utmost priority during the first cabinet meeting after coming into power in May 2013.
One of the key conditions of IMF's bailout to Pakistan was to ensure privatization of power distribution companies (DISCOs). The government failed to privatize any loss-making entity or make it profitable, due to vociferous opposition from the Water and power ministry and labour unions.
From this total of Rs837b in guarantees, Rs850.5b stood against domestic currency, surging by 141pc or Rs500b compared to four years ago.
And Rs86.4b guarantees were issued against foreign currency, registering a 68pc decline compared to four years ago.
Incumbent government issued Rs586b new sovereign guarantees in last financial year 2016-17, which translates to 1.84pc of GDP.
State Bank of Pakistan's (SBP) data revealed that debt of PSE's had reached Rs822.8b. Wapda's debt touched Rs81.4 at end of June 2017, increasing 45pc from a year ago.
Pakistan International Airlines domestic debt according to SBP data touched Rs122.4b by end of June 2017, increasing by 22pc or Rs22.6b from last year.
Pakistan Steel Mills didn't see any change in its debt position, as it has remained closed for the last seven years.
SBP's data further revealed that the highest increase in domestic under heading of "other PSEs" touched Rs572.6b at end of June this year.