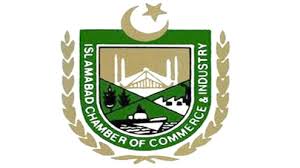 ISLAMABAD: Islamabad Chamber of Commerce and Industry (ICCI) President Sheikh Amir Waheed has said that real estate sector is playing a key role in the economic development of the country but is facing problems due to the imposition of heavy taxes. The government should rationalise taxes on this important sector to facilitate the growth of business activities.
He stated this while addressing a delegation of Islamabad Real Estate Welfare Group, led by group leader Ch Abdul Rauf, which visited ICCI to congratulate the new office bearers of the chamber here on Friday.
Waheed said that businesses of thousands of people were directly or indirectly linked with real estate sector but the increase of taxes has affected the business activities in this sector which would impact economic growth of the country as well.
He said due to tax problems, many investors were leaving the real estate sector and cautioned that if the government did not pay urgent attention to its issues, unemployment would further increase.
ICCI senior vice president Muhammad Naveed and vice president Nisar Ahmed Mirza assured the delegation that chamber would raise their issues at all relevant forums for a solution and would fully cooperate in efforts to provide relief to this sector.
Speaking at the occasion, leader of Islamabad Real Estate Welfare Group and Islamabad Estate Agents Association former President Ch Abdul Rauf highlighted various issues of real estate sector. He said the increase in taxes on property has badly affected real estate business and urged that government should revise these taxes to provide relief to realtors.
He said that CDA has increased commercialisation fee on real estate sector that has created additional problems and urged that CDA should bring down said fee. He said CDA chairman had approved 14 reforms of real estate sector that have not been implemented as yet due to which problems still persisted.
Rauf said that G-13, G-14 and some other sectors were started a long time ago, but were not developed as yet and called upon the CDA and Housing Foundation to focus on early development of old sectors to ease the problems of allottees.
M Ejaz Abbasi, Rana Akram, Arshad Abbasi, Hasan Akhtar, Mian Maqbool, Nadeem Gujjar, Waheed Cheema, Khalid Chaudhry, Raja Safeer, Malik Najeeb, Muhammad Hussain, Adil Anis, Ashfaq Chatha, Ch Irfan, Raja Majeed, Yasir Abbasi and representatives of various markets also spoke at the occasion and called upon the government to resolve problems of real estate sector for better growth of economy.