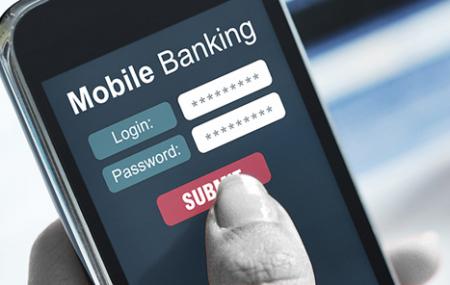 ISLAMABAD: A total of 2.3 million Internet Banking users have been registered by end of June 2017, showing a reasonable annual growth in volume and value of transactions.
A variety of financial services are being offered by 25 banks through Internet Banking (IB) like intra-bank and interbank fund transfer, scheduled fund transfers, utility bills payments, mobile air-time top up, intra-bank credit card payments, school fee payments etc.
In the last financial year 2016-17, internet banking processed 25.2 million transactions worth Rs 968.7 billion, showing Year-on-Year (YoY) growth of 32.5 per cent and 10 per cent in volume and value of transactions respectively.
The adaptation of internet and mobile banking has witnessed a remarkable growth in the number of users and their use of the banking services through advanced and convenient channels are on the rise.
According to data issued by State Bank of Pakistan (SBP), Utility Bills Payments contributed 9 million (35.9 per cent) in volume and Rs 18.6 billion (1.9 per cent) in value of transactions while remaining shares consist of other miscellaneous payments including school/university fee submissions, mutual fund payments, credit card payments, etc.
The share of Intra Bank Fund transfer transactions is 6.6 million (26.1 per cent) and Rs 258.2 billion (26.7 per cent) in volume and value of transactions respectively, whereas share of interbank funds transfers transactions in volume and value of transactions is 7.5 million (29.7 per cent) and Rs 310.1 billion (32 per cent) respectively.
Internet Banking also facilitated 88.2 million non-financial transactions which include pay order, chequebooks, bank account statements and debit cards etc.
With regard to mobile banking, the data revealed that mobile phone or app-based banking is being offered by 18 banks including Microfinance Banks to 2.5 million registered users, as of June 2017.
Mobile Phone Banking processed 7.4 million transactions worth Rs 141.4 Billion during Fiscal Year 2017, showing YoY growth of 12.1 per cent and 25.7 per cent in volume and value of transactions respectively.
Intra-bank and interbank fund transfer were main contributors in total Mobile Phone Banking transactions. Intra-bank fund transfers contributed 2.1 million (28.3 per cent) transactions by volume and Rs 60.0 billion (42.4 per cent) by value.
Utility bills payments got a share of 3.1 million (41.3 per cent) by volume and Rs 6.0 billion (4.3 per cent) by value within overall mobile banking volume and value transactions respectively.
Despite the double-digit growth in values and volumes of transactions by users through different banks, the share of internet banking in overall transactions stands at a mere 4 per cent whilst share of mobile banking is less than one per cent.
According to a report by Center of Technology Innovations, Pakistan is ranked at 16th in the world lagging behind countries of lesser and greater economies.
Pakistan's progress in the adoption of mobile and internet banking is slowing down the growth of digital and financial inclusion especially in the banking system.
The migration of people from features phones to smartphones could increase the current level of utility of banking and digital services in the country. Besides, the mass awareness and incentivized campaigns by banks could improve the level of adoption of financial and banking services in the country.
Meanwhile, mobile phone users in the country have crossed 140 million marks by August 2017, latest stats published by Pakistan Telecommunication Authority said.