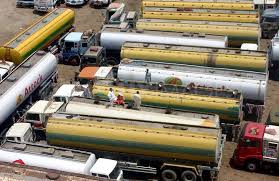 ISLAMABAD: The Oil and Gas Regulatory Authority (OGRA) on Saturday raised the freight fares for oil tankers by 64 per cent after the All Pakistan Oil Tankers Association (APOTA) threatened to go on a strike.
Profit reported on November 8, that Oil Tankers and Contractors Association (OTCA) threatened to go on strike from November 13, if freight fares were not raised as per their demands.
OTCA Chairman Yousuf Shahwani said that Petroleum Division and Oil and Gas Regulatory Authority (OGRA) had recommended an increase in fares but the decision was never implemented.
Shahwani said that OGRA signed an agreement with Oil Tankers Association to increase fares. He informed that 20 per cent increase in fares on long routes and 64 per cent on local routes were recommended under the agreement. According to the agreement, rent would have to be applied from November 1.
In a notification issued by the authority, the transportation fares for oil tankers taking the short route have been increased by Rs 141 to Rs 360.62.
Fares for the long route have been increased by 20 per cent.
In late July this year, the APOTA had gone on a countrywide strike to protest against freight fares and safety rules imposed by OGRA.
The strike ended after the two sides agreed to increase the freight rate of oil tankers and to resolve all other issues within 15 days.