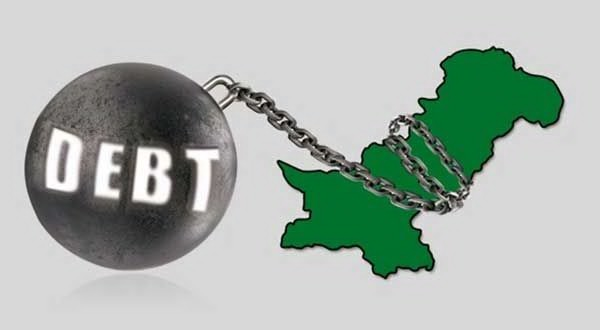 KARACHI: Figures released by State Bank of Pakistan revealed the country's public debt touched Rs21.770 trillion by end of August, compared to Rs19.572t in same period last year (SPLY).
In the period under review, domestic borrowing constituted majority borrowing, whilst external debt registered a slight rise too, reported a local newspaper.
SBP data disclosed the governments reliance on heavy bank borrowing to sustain its funding requirements as domestic debt spiked to Rs15.707t compared at end of August against Rs14.147t in SPLY.
Experts stated rising public debt levels were due to increasing budget deficit, increasing levels of spending, weaker non-tax and tax receipts and moribund foreign inflows.
Short-term debt which includes shorter tenor instruments like market treasury bills (MTBs) increased to Rs7.914t in August against Rs6.465t a year ago.
The short-term debt, including shorter tenor instruments, mainly market treasury bills, rose to Rs7.914 trillion in August (22.4pc year-on-year increase) from Rs6.465 trillion a year ago. Longer-term debt touched Rs7.792t, rising 1.445pc against Rs7.681t in SPLY.
Rs3.850t were raised via commercial banks through treasury bills by government till August 31st, 2017 against Rs3.323t in SPLY. Government borrow via PIBs declined to Rs4.316t compared to Rs3.932t in SPLY.
The government intends on financing majority of budget deficit by raising funds from local market and it plans on borrowing Rs4.375t via sale of treasury and long-term papers during November 2017-January 2017 period.
Surging of expenditures and decreasing revenue collection was contributing to a rise in budget deficit and inflows from US coalition support fund (CSF) weren't guaranteed too.
The budget deficit continued increasing owing to slower growth in revenue collection as well as sharp increase in expenditure.