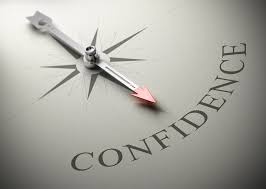 KARACHI: Overseas Investors Chamber of Commerce and Industry (OICCI) shared the results of its Business Confidence Index (BCI) Survey, Wave 15, which shows that the overall Business Confidence in Pakistan stands at 21 per cent positive, a significant improvement over the 13 per cent recorded in the Wave 14 results announced in May 2017.
This 8 per cent improvement reflects a major turnaround after negative trends recorded in the last two surveys, wave 13 and 14 respectively, indicating that the business community is once again bullish and increasingly confident of the investment opportunities available in Pakistan.
The survey results were largely influenced by the retail and wholesale trade sector which led the upswing with 40 per cent positive sentiment, recording a 27 per cent improvement vs Wave 14. The manufacturing sector followed with a confidence level of positive 16 per cent showing a substantial net increase of 7 per cent, while the service sector at 15 per cent net positive sentiment recorded a marginal decline of 3 per cent vs the Wave 14 survey.
OICCI BCI survey, conducted every six months, is a comprehensive review of both local and global business aspects and is indicative of the direction in which the economy is moving based on the perceptions of key stakeholders of the business community.
The latest increase of BCS to 21 per cent was mainly due to the significantly improved perceptions of global, country and industry business situation during the past six months as well as expected positive industry business situation with an increased level of capital investment over the next six months. These views of the survey respondents were largely based on improvement in security, law and order and the overall economy, increased consumer demand, better business alliances, the decline in the energy crises and a decrease in fuel prices and low inflationary pressure on various other products.
The sentiments of the leading foreign investors, represented by the OICCI members, who were part of the survey, also recorded an increase, albeit by 5 per cent only, to go up to 42 per cent from 37 per cent in the Wave 14 results.
Commenting on the highly improved Business Confidence survey findings, OICCI President Khalid Mansoor congratulated "the government and the business community for keeping faith in the economy of the country and focusing on meeting the growing consumer demand and economic opportunities brushing aside serious distraction and media hype during the past six months". He further pointed out that "the current positive business sentiment should not be taken for granted as it is strongly correlated with good governance that needs to be supported by a progressive, transparent, consistent and predictable policy framework". Going forward, Khalid Mansoor advised the government authorities, including the provincial governments to "become more proactive and expedite critical interventions on all issues hindering investment and economic activities including FDI and export. There is an urgent need to focus on addressing the country's very poor rating of 147 out of 190 countries in the recently issued World Bank's 2018 Ease of Doing Business report, down from 144 in 2016 and way below the 75 rating of Pakistan in 2010."
The Sectorial Business Confidence gauged by the survey reflects that chemical/cement (41 per cent), financial services (30 per cent), nonmetallic (23 per cent) and food (21 per cent) are the growing sectors. A more modest growth was also recorded in transport & communication (12 per cent) and automobile (7 per cent).
Metropolitan cities across the country recorded higher business confidence and showed an increase in BCS of 12 per cent in Wave 15. The change was mostly driven by Lahore which grew by a significant margin of 47 per cent. BCS in Karachi remained the same while there was a slight decline in Rawalpindi/Islamabad as well as non-metros, of 3 per cent and 2 per cent respectively.
Looking ahead, Wave 15 survey respondents expressed continuing optimism for the next six months with 60 per cent of the respondents believing that the current overall business environment is good or very good, and 57 per cent confident about the economy in the next 6 months. Moreover 26 per cent, 29 per cent and 25 per cent respondents are expecting an increase in sales, profitability and ROI respectively in the next six months. There is also an improvement, as compared to the last survey, in sentiments regarding the intention to make a new capital investment, mainly because of more optimism on the availability of energy, security and stability in government policies, leading to relatively higher demand for products.
Based on field interviews conducted in all four provincial capitals, Islamabad and key business towns across the country, the survey is based on feedback from representatives of all business segments in Pakistan, including retail and wholesale trade, and covers roughly 80 per cent Gross Domestic Product.