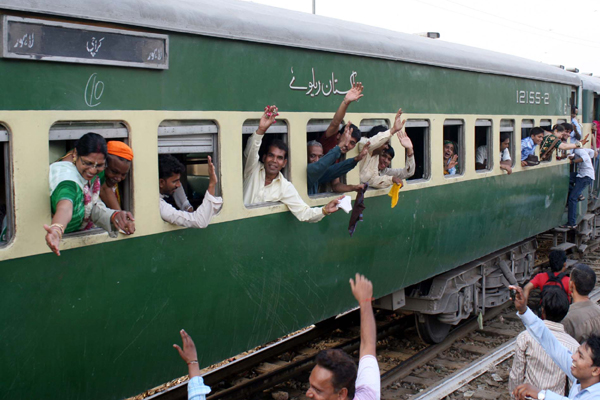 ISLAMABAD: The Ministry of Railways is planning to launch three new train services between Kohat-Rawalpindi, Karachi-Mirpurkhas and Sibi-Khost during the current financial year, a railways official told APP on Monday.
"At present, 104 passenger and 60 freight trains are operative on the system per day," the official stated. To a question, he said the deficit was budgeted at Rs33.5 billion during 2013-14 which was brought down to Rs32.35 billion through increased revenue and reduced expenditure on the back of improved managerial control.
He said the trend continued during FY15 and FY16 in which the deficit was further reduced to Rs27.246 and Rs26.99 billion, respectively.  "The accounts for FY17 are being finalized," he said, adding that the deficit is likely to increase this year due to increase in salaries and pensions paid to employees.