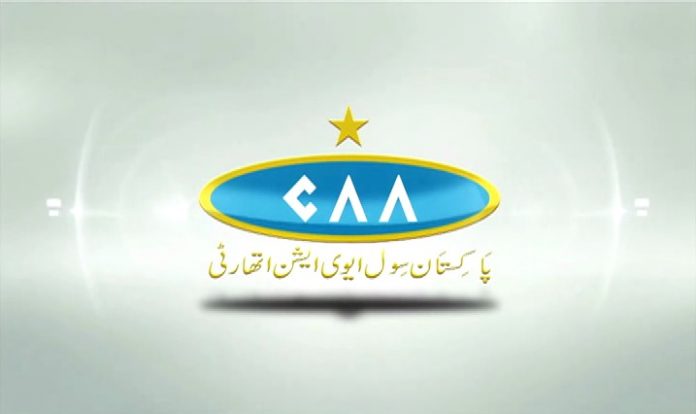 ISLAMABAD: Pakistan Civil Aviation Authority is moving fast to equip all important airports in the country with latest navigation and airport systems to fulfil the promise of the present government of revamping the overall aviation system.
For this purpose, work is in progress at Lahore, Karachi, Peshawar and Faisalabad airport where the expansion, as well as latest aviation system, would be in place during next two to six months to promote better connectivity in the region and beyond.
Besides replacing the present radar system, the authority is also focusing on other facilities like boarding bridges, roads infrastructure, parking and lounges, training facilities are also being modernised to facilitate passengers as well as air traffic operations.
"Work is in progress at Lahore and Karachi while Faisalabad and Peshawar airports would be fully equipped by January and April next year. Quetta airport would be giving a new look by mid of next year. Most of these airports shall have new radar system as well as boarding bridges instead of busses," a senior official at Civil Aviation told APP Friday.
"We are on way to modernise our airports to enhance connectivity as well as attract more airlines to start operation here," the official added. "These measures are an effort towards the fulfilment of the present government promises made to people for revamping the aviation system."
Giving brief details of the measures the official mentioned to bettering the access road to Lahore airport and construction of 12 boarding bridges at Karachi airport. "During last four years, our organisation focused a number of areas and stepped up efforts to revamp the system for meeting modern age challenges."
He also mentioned to upgrading the training institute for personnel at Control Towers and said, earlier training for this personnel was a must from Air Force and Civil Aviation institutions. "But, now we are trying to modernise the institute where people from the private sector could also get training and get jobs within the country and abroad."
He said up-gradation of the training institute would enhance technical know-how of the personnel by teaching them latest calibration mechanisms. "The certificate issued by our institute would be accepted anywhere in the world that would facilitate our experts to get jobs in other countries."
When asked about work pace on New Islamabad Airport, the official said, during last two years the work progressed speedily and today we have completed 97 per cent work with only 3 per cent remaining for preparation of testing and commissioning report. "Civil Aviation Authority accomplished the work in two years that was lingering on since last many years. This shows the commitment of the present government towards revamping the aviation system."
He informed that radar system at all airports would be modernised by June next year. "Eight airports are on our list for expansion and equipping with the latest equipment."
In most of the instances in the world, airports are closed for expansion and revamping but we in Pakistan are accomplishing this task without suspending the air control operations. "We have focused on generating multiple activities like connectivity, trade, travelling, education and easiness for passengers."
He said airport facilities and latest system at these facilities was also important in view of the China Pakistan Economic Corridor would be bringing in massive economic activity in coming years. "We are keeping multiple targets in mind while revamping whole of this system and hope, our efforts would facilitate more economic activity in the country."