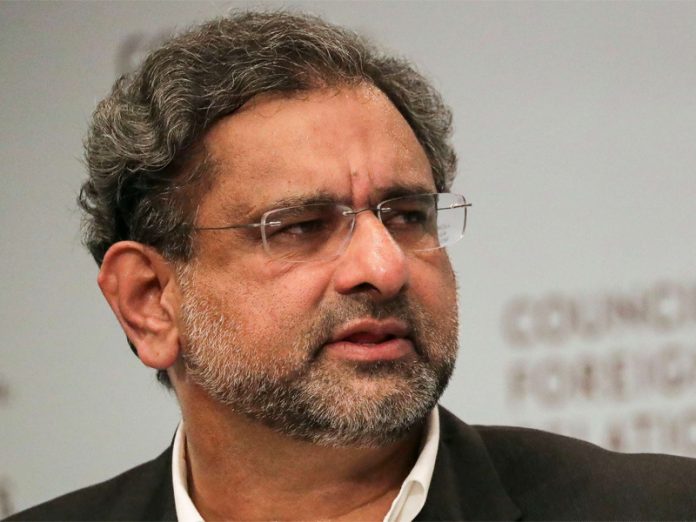 ISLAMABAD: Prime Minister Shahid Khaqan Abbasi on Thursday directed an overhaul of the power transmission, distribution and recovery process of the Distribution Companies (DISCOs) to cut down inefficiencies, lessen administrative losses and to find a permanent solution to the issue of circular debt.
He was chairing a meeting here at the prime minister office to review issues related to furnace oil and petroleum. The meeting was attended by Power Minister Sardar Awais Ahmed Leghari, finance, power and petroleum division secretaries, Pakistan State Oil managing director and senior officers of concerned departments.
The meeting also reviewed availability and consumption of gas by the power sector.
PM Abbasi also directed for the constitution of a high-level committee to find a solution to the issue of circular debt. This committee would be led by the power minister and would include representatives from ministry of finance, power and petroleum division.
The meeting, took stock of the existing storage, production capacities of the local refineries and consumption, and decided to restrict import orders for the furnace oil. Future import of furnace oil would be conditional to the approval from Cabinet Committee on Energy. The measure would help reduce import bill and ensure optimal operationalisation of Liquefied Natural Gas-based power plants.
The prime minister directed the ministry of power and ministry of petroleum to ensure proper planning to ensure maintenance of required stocks of furnace oil to meet any emergency situation.
Power Minister Sardar Awais Ahmed Leghari briefed the prime minister on steps taken by the ministry towards streamlining the provision of new electricity connections to the consumers. He said by January 15, all pending 0.8 million applications, would be disposed of. He added that a system was being developed to ensure the provision of electrical connections to consumers within 15 days of application.
Power minister also briefed the meeting about steps taken to improve the performance of attached departments of power ministry.