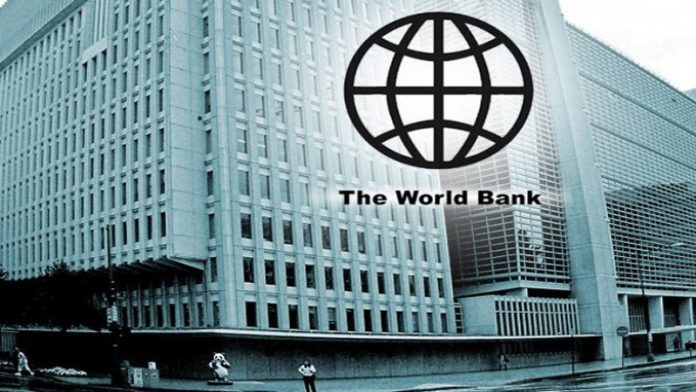 LAHORE: World Bank released its "Global Economic Prospects" report on Tuesday revealing growth slowed down in South Asia to 6.5 percent during 2017.
In respect to Pakistan, the WB report said, "growth continued to accelerate in FY2016/17 (July-June) to 5.3 percent, somewhat below the government's target of 5.7 percent as industrial sector growth was slower than expected."
"Activity was strong in construction and services, and there was a recovery in agricultural production with a return of normal monsoon rains. In the first half of FY2017/18, activity has continued to expand, driven by robust domestic demand supported by strong credit growth and investment."
According to the report, fiscal consolidation slowed down in Pakistan due to increased government spending and revenue shortfalls, accompanied by rises in current account deficit. Inflation remained at a historic low across the region barring Sri Lanka where a drought caused a spike in prices.
WB forecast growth for Pakistan to pick up to 5.5 percent in FY2017/18, and reach at an average 5.9 percent a year over the medium term on the back of continued robust domestic consumption, rising investment, and a recovery in exports.
Highlighting the risks to this outlook, said domestic and fiscal slippages could hamper economic growth in Pakistan. It added "as an external risk, an abrupt tightening of global financing conditions or a sudden rise in financial market volatility could set back regional growth."
Furthermore, rising contingent liabilities linked to infrastructure projects in Pakistan, slippages related to upcoming elections, weak tax revenues could forestall fiscal consolidation efforts, read the report.
Also, "weaker debt sustainability could weigh on confidence, financial markets and already-weak investment" in South Asia, the report noted.