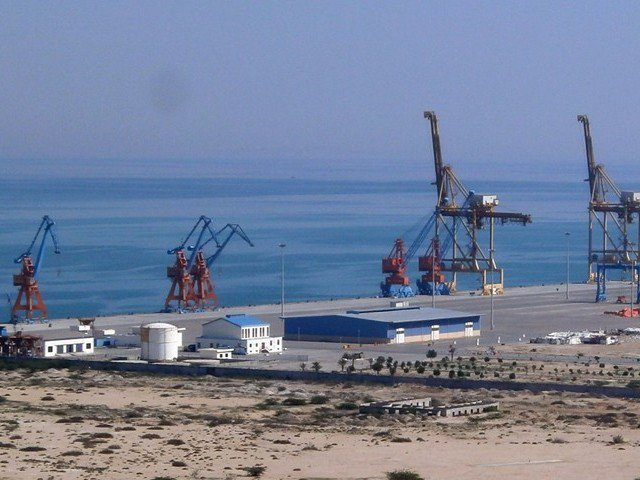 ISLAMABAD: Balochistan's government suggestion to re-open launch of new commercial and housing societies in Gwadar has been shot down by the federal government.
This proposal by the provincial government was meant to rekindle business activities by attracting private investors in Gwadar, reported an English daily.
A Planning Commission official said Balochistan has been requested to wait for conclusion of Gwadar City Master City being undertaken by Chinese consultants and has been directed not to give a new no-objection certification (NOC) to real estate developers.
Initially, Gwadar Development Authority had permitted the establishment of around 103 housing societies, which included three public-sector housing schemes.
Around a hundred real estate entities from the private sector control over 14,500 acres of land and initiated development schemes by asking for investment from general public across Pakistan and abroad.
To put an end to misconceived and misleading offers, GDA has tried to make their business activities efficient by providing verification services to investors via an online portal. Also, GDA has revoked the businesses of around 75 out of 100 real estate developers that became inoperative.
The decision to suspend was taken on the directives of federal government and Chinese partners to prevent unplanned and mushroom growth of housing schemes in Gwadar, which could hinder planned development of the upcoming port city.
Last year, Pakistan and China in conjunction decided a Smart Modern Port City master plan would be prepared for Gwadar and hence the ban on private schemes was enforced.
GDA had discussed the matter pertaining to the lifting of ban on issuance of NOCs to new housing developers with Minister for Planning and Interior, Ahsan Iqbal. It apprised the federal govt, many new developers had expressed interest and wanted NOCs to start their operations.
However, Mr. Iqbal didn't cede to GDA's request and stated the provincial government shouldn't permit unplanned development schemes in Gwadar. The planning minister advised GDA to wait for the finalization of the master plan by August to avoid any further issues later on.
GDA was advised to avert mushroom growth of private sector residential schemes before conclusion of Gwadar City Master Plan.