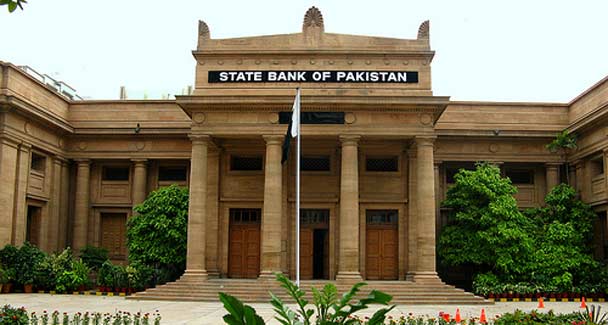 ISLAMABAD: State bank of Pakistan (SBP) on the recommendation of National Counter Terrorism Authority (NACTA) has frozen 5089 banks accounts belonging to terrorist organisations. This was stated by the NACTA National Coordinator Ihsan Ghani while taking to Pakistan Today on Sunday.
Presently, there are 8,374 proscribed people on the first schedule. The coordinating body has shared data related to 6,949 terrorist organisations with the SBP while 5,089 banks accounts have been frozen and Rs 157 million have been seized, said Ghani.
In addition to this, he stated that a passport embargo on designated proscribed people has been imposed and directives have been issued to passport and immigration authorities to keep vigil on issuance and renewal of passports.
The national coordinator further stated that the list of proscribed persons has been shared with the intelligence agencies in order to keep watch on their recruitment in federal and provincial government and security agencies.
Documents available with Pakistan Today indicate that NACTA, being a coordinating body, facilitated the exercise of geo-mapping of Karachi and Quetta in collaboration with Sindh Police and Balochistan with the technical support of Punjab Information Technology Board (PITB). The completion of geo-mapping project renders a great success in counter-terrorism efforts in monitoring and surveillance of both cities, intelligence data sharing, and responding and pre-empting potential terror threats.
While talking about the National Counter Extremism policy, Ghani said that the NACTA has prepared the policy in consultation with all stakeholders. The policy has been implemented after approval from the Ministry for Interior. Documents indicate that there are six salient features of NECP which are rule of law and service delivery, citizen engagement, media engagement, integrated educational reforms, reformation reintegration and renunciation and promotion of culture.
The policy stated that government will give more importance to the promotion of theatre, promotion of music and other performing arts, encouraging folklore and culture. Moreover, the government will give more importance to the young generation, and documentation and promotion of intangible culture with a focus on Film and TV programmes.
Under the NECP, the government will protect the culture of neglected and minority communities, to promote the pluralistic face of Pakistan at international level.
Ihsan Ghani said that youth is one of the most important stakeholders of NACTA in its counter-terrorism and counter-extremism efforts. The terrorist organisations easily prey the young people so that's why NACTA has started youth engagement practice to counter the radicalisation of youth.
Documents further indicate that NACTA has established cybersecurity and information, communication and technology wing on modern lines with a renewed approach to evolve cybersecurity strategies to meet emerging cyber terrorism threats. Under the cybersecurity services, NACTA has initiated Tat'heer Drive to counter extremist ideologies.
NACTA's Andriod and iOS Apps have been developed with an objective to enable every citizen to report any hate speech or extremist content. The department has also developed a national action plan portal. NACTA has given access to the portal to each stakeholder of NAP who update the progress on the implementation status of NAP on regular basis.
Furthermore, NACTA is cultivating a national database of terrorist's profiles, incidents and organisations. This is called the National Counter Terrorism Database.
Ihsan Ghani said that NACTA has taken certain measures on countering terror financing such as the model law on facilitation and regulation of charities, obligatory cash declarations, branchless banking, counter financing of terrorism units, national task force on the counter financing of terrorism, national risk assessment and national internal security policy.