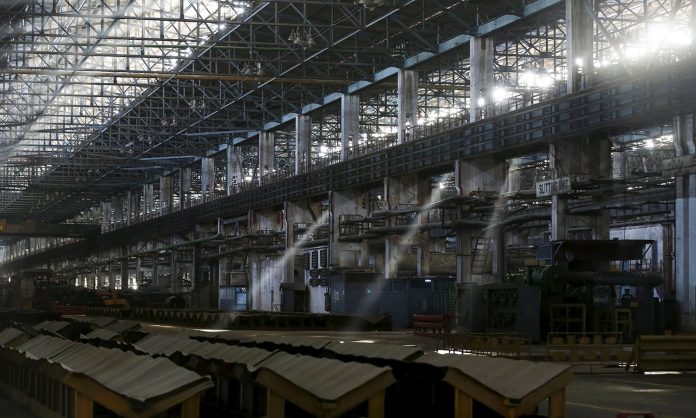 Senate Standing Committee on Industries and Production on Tuesday under the chair of Senator Hidayatullah at the Parliament House recommended that issue of outstanding salaries, gratuity and provident fund in Pakistan Steel Mills (PSM) should be resolved.
Committee Chairman Senator Hidayatullah told the Privatisation Ministry that it had no concern for paying net salaries to PSM employees.
The committee was further informed that Rs 47 billion is required to clear the arrears of PSM employees where the government currently pays Rs 270 million under PSM salaries every month.
Privatisation Commission Secretary Irfan Ali, while singling out privatisation as the only solution for PSM said that the government was committed to turn around PSM and make is a stable institution again.
Meanwhile, Senator Taj Haider stressed the need to increase the industrial base instead of privatising the national institutions as they provide numerous employment opportunities in the country.
Moreover, the committee was briefed by a senior official of Utility Stores Corporation (USC) that 11 employees including 6 officers and 5 other employees were on trial in different cases. He further informed that 4,477 stores were running in loss and USC incurs a loss of Rs 17 million daily.
He suggested that this was mainly because of the fact that USC was overstaffed by a staggering 480 employees.
Committee chairman urged USC to develop credible systems in order to maintain quality and transparency.
Senator Taj Haider, Mian Muhammad Ateeq Shaikh, Malik Najmul Haq, Kalsoom Perveen, Khanzada Khan and senior officials of Ministry of Industries and Production attended the meeting.