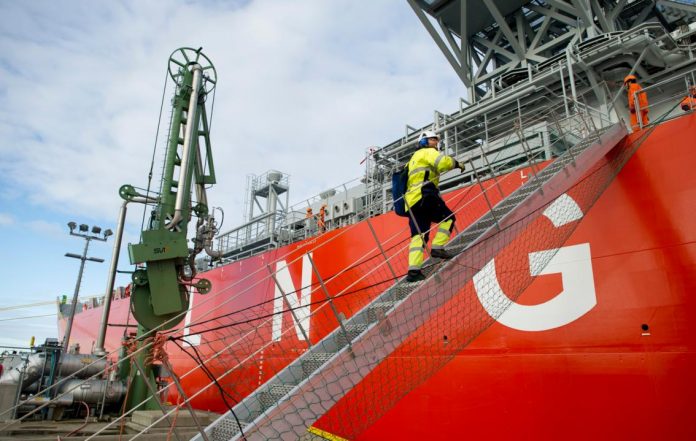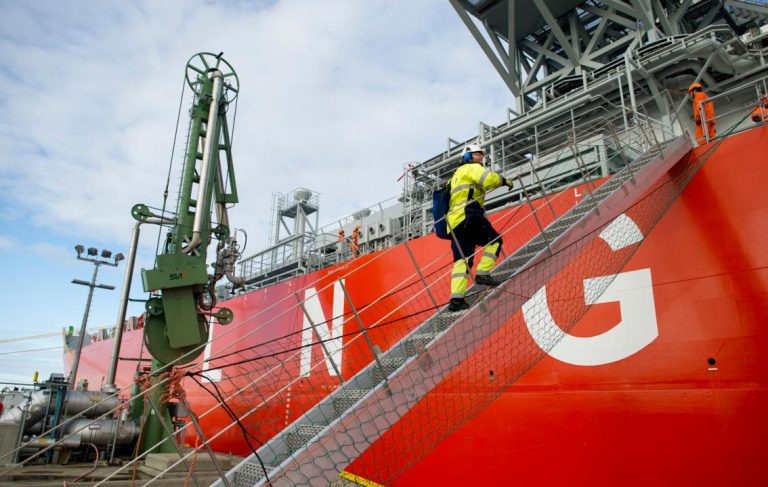 ISLAMABAD: A Joint Audit Special Study carried out to investigate the multi-billion-dollar LNG gas deal signed by Pakistan with Qatar has failed to evaluate the enormity of losses.
Federal auditors had made claims that Pakistan procured LNG from Qatar at very high rates, reported Express Tribune.
The investigation revealed it raised over thirty-two objections involving an amount of Rs304 billion, but none of them was related to the 15-year deal inked by the current government with Qatar.
Objections raised were linked to before signing of this deal and wrongdoing in the distribution of imported LNG.
Three directorates of department of the Audit General of Pakistan which carried out the audit study has created doubts about the independence and professional competence of the auditors.
AGP office investigated the legal, procedural and financial aspects of this deal and auditors protested they were not provided original document for audit purposes by the petroleum ministry.
Out of the 32 objections raised, only one directly pertained to the LNG gas deal signed with Qatar. It stated, "The price (13.37 percent of brent crude) negotiated with Qatar was at a higher rate as Qatar was the source supplier of LNG whereas trading companies in open market were offering average lower rates than the one finalized with Qatar".
The audit report stated if open competition had been permitted and other LNG producing nations allowed to submit bids for review to Economic Coordination Committee (ECC), the government would have succeeded in obtaining imported LNG at lower price point.
AGP office calculated the higher price by making comparisons between five-year LNG import contracts signed by Pakistan State Oil (PSO) with the government-to-government agreement inked with Qatar for LNG import.
According to the report, the price negotiation committee suggested 13.9 percent of Brent price, but concluding deal was inked at 13.37 percent on basis of short-term contracts by PSO with global commodity trading giant Gunvor for sixty LNG shipments.
The report observed the deal signed by the government for a 15-year period would need estimate 500 shipments. Also, the study noted the Qatar LNG deal wasn't ratified by the cabinet but given go-ahead by the ECC.
It added, that petroleum ministry failed to take into consideration the expert studies carried out by two consultancy firms-QED Gas Consulting and Fact Global Energy and weren't available with the above-mentioned ministry.
Inconsistencies committed by PSO, SSGC, SNGPL, ISGS and EETL came to the fore in this study and auditors voiced concerns over Rs16.4 billion worth of LNG purchased by PSO, terming them irregular as they were carried out without inviting tenders.
Also, it assigned Rs10.2 billion worth of LNG purchases by PSO as mis-procurements, due to rate changes made after opening of bids. However, Petroleum ministry in its defence said the government had saved valuable money as revised rates were lesser than the ones quoted by bidders.
The special study also highlighted PSO was again involved in irregular purchase of Rs7.7 billion LNG, by not providing proper time to bidders for bid submission, which contravened Public Procurement Regulatory Authority (PPRA) rules.
It also observed agreed payment mechanisms hadn't been implemented in LNG supply chain, as in 2015-16 created a Rs8.9 liability in SNPL accounts and it couldn't recover Rs4.8 billion from independent power producers (IPPs) due to non-conformity of agreed payment mechanism.