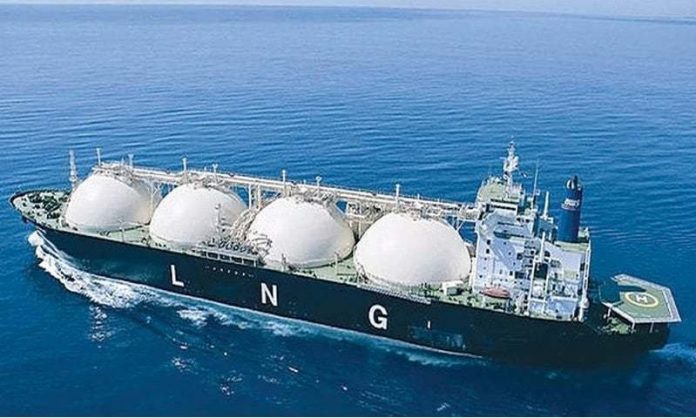 ISLAMABAD: Calls for making the multibillion dollar LNG deal that Pakistan made with Qatar be made public are rising as the countries major opposition parties gang-up.
Sniffing something wrong in it, the LNG deal with Qatar has created a ruckus with Awami Muslim League Leader Sheikh Rasheed filing a petition in the apex court last week accusing Prime Minister Shahid Khaqan Abbasi of corruption in it.
The apex court dismissed and threw out the petition on Monday, citing they weren't interested in listening to cases of 'political nature' and directed them to approach National Accountability Bureau (NAB) in this regard.
In a comment to Arab News, Pakistan Tehreek-e-Insaf (PTI, information secretary Fawad Chaudhary said the document of the deal should be made public and why is it hiding the contract if it hasn't committed any wrong.
He said demanding of release of the signed agreement was in public interest and for the sake of transparency stated Mr. Chaudhary. He added the government was unable to submit the document before National Assembly despite their repeated insistence.
Mr. Chaudhary cited they were holding consultations with their legal experts and were considering file a reference against PM Shahid Khaqan Abbasi for alleged corruption with NAB in this regard.
Supporting the PTI viewpoint, is the largest opposition party Pakistan People's Party. PPP's senator Taj Haider said to Arab News, they smelled something fishy in the LNG deal and the matter must be scrutinized by anti-graft institutions.
Mr. Haider said the Sharif family had close ties with Qatar's royal family and claimed the LNG deal was more beneficial to Qataris than to Pakistan.
Parliamentary Secretary for Petroleum and Natural Resources, Shahzadi Umerzadi told Arab News and justified the LNG deal, stating Pakistan was procuring LNG from Qatar at the lowest possible rate and banished concerns over calls of anything illegal in the contract.
She added, that deliberations and talks over the LNG deal with Qatar took over a year and were able to get the lowest possible price in comparison to international market.
Ms Umerzadi also asserted the opposition parties had failed to give any proof of nepotism or flaw in the LNG contract.